After Hours Emergency Clinics in Ottawa
If your pet is in immediate medical danger or you are helping an animal that has been seriously hurt, the following emergency vet clinics are open in Ottawa: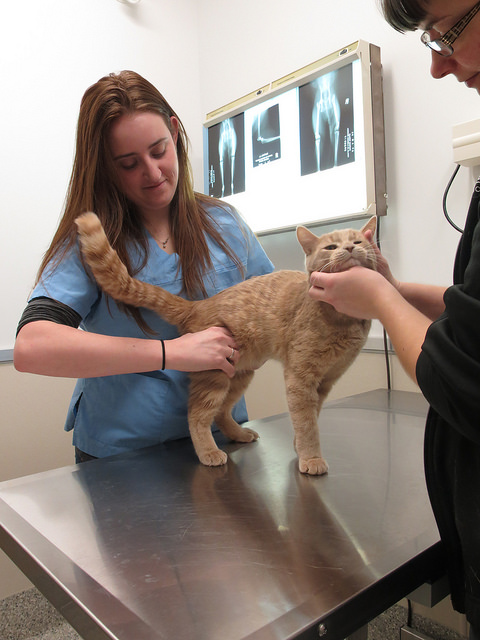 Emergencies and Your Animal Companion
If your animal companion is sick or injured, as an owner, it is your responsibility to ensure that you have the animal examined by a licensed veterinarian. If you do not already have a veterinarian you may click here for a listing of the veterinarians in your area.
If your animal companion is in immediate distress and you, as the owner, are unable to afford treatment or the humane euthanasia for your animal companion, you can surrender your animal to the Ottawa Humane Society for humane euthanasia. The OHS, unfortunately, does not have the resources to provide medical help to animals with owners.
The Ottawa Humane Society believes that owners whose companion animals suffer from incurable illness are responsible either for providing suitable palliative care (that is, comfort measures, including medication, to manage pain) for that animal or, should that not be an option, for providing for the humane euthanasia of their companion animal if the animal's suffering cannot otherwise be alleviated.
Willfully neglecting or failing to provide suitable care for an animal, regardless of the animal's life stage or prognosis, may constitute an offence under the Criminal Code of Canada or the OSPCA Act and may result in charges.
The Ottawa Humane Society believes that, because many animals do not exhibit pain in an apparent manner, the owner cannot alone make a determination of their animal's level of suffering. Therefore, it is the responsibility of the pet owner to consult with a veterinarian regarding any decisions around palliation and/or euthanasia.