Become a Dog-Friendly Business
Why go Dog-Friendly?
Please note that this program is currently on hold and is expected to relaunch in August, 2023.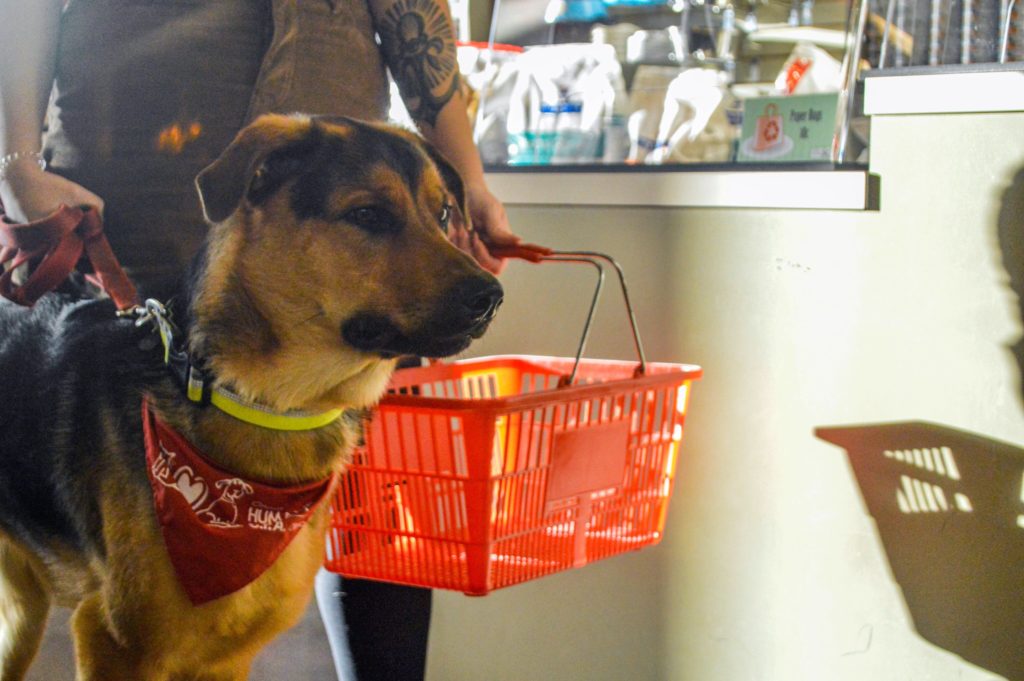 Aside from having adorable furry visitors regularly popping into your workplace, the OHS Dog-Friendly Business Program offers many benefits for its members.
Businesses who join the program are added to the OHS Dog-Friendly Business List which is shared with supporters and the community through our website, blog, newsletters and social media channels.
We will also provide you with exclusive marketing and promotional opportunities, as well as special features on our social media channels.
You will also receive a welcome package that includes:
A dog water dish;
A dog leash;
A dog treat jar, filled with treats;
A $20 coupon for Ren's Pets Depot (for more treats!);
In-store signage and promotional materials; and
A Dog-Friendly Business window decal.
To join the program, business pay a lifetime membership fee of $50. Once you've signed up, we'll keep you up-to-date on upcoming events, news and activities happening at the OHS and in the community.
For more information about the program, email outreach@ottawahumane.ca or call 613-725-3166 ext. 267.
Are you interested in becoming a Dog Friendly Business?

Please email outreach@ottawahumane.ca to be added to the interest list and you will be contacted once the program resumes. Anticipated relaunch is August, 2023.