September 16, 2021
Profiting from Suffering
For those following this blog, it will come as no surprise Marineland disturbs me. The OHS, of course, stands against the exploitation of animals for profit. Marineland instinctively thrashes against efforts to improve the wellbeing of the captive animals at their amusement park. It is Ontario's petulant poster child of exploiting animals for entertainment.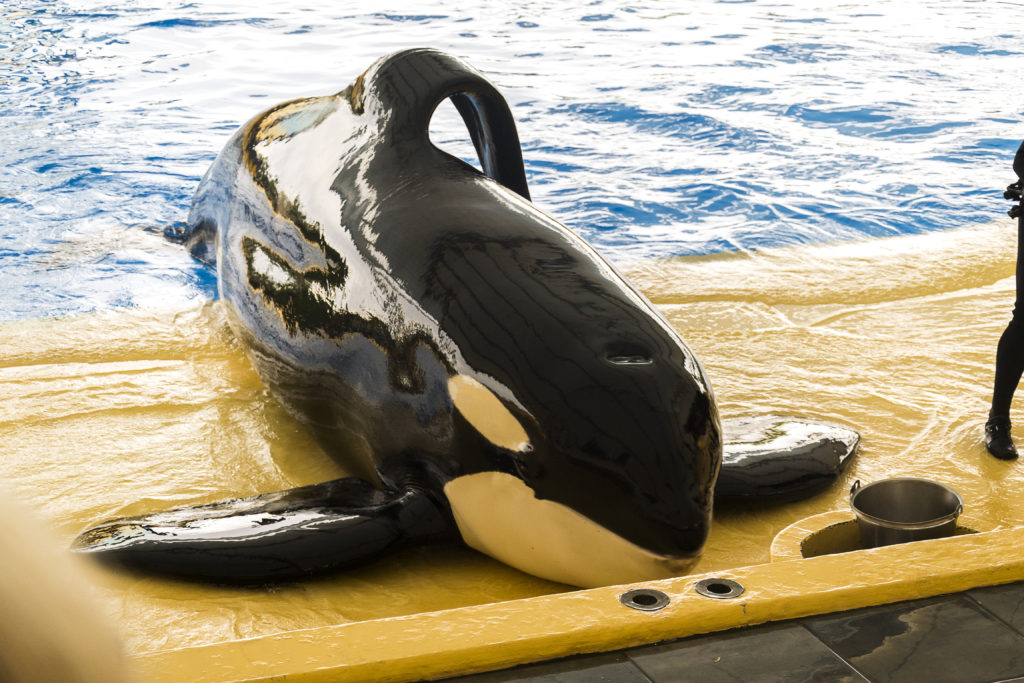 In July, it was reported that on May 10, 2021, Ontario's Animal Welfare Services issued two orders to Marineland to repair the water system in pools housing beluga whales, dolphins, walruses, sea lions and the orca, Kiska.
Inspectors reported: "The life support systems for marine mammals at Marineland have been found to be in need of repair, and parts have not been maintained." Inspectors also added that water quality sampling showed results that were "outside of minimum parameters required."
Marineland had until May 17 to repair or replace malfunctioning equipment in order to meet water quality parameters.
Instead of fixing the issue, Marineland fired back, appealing the orders, denying their animals were in distress and arguing that the inspectors did not have the expertise to evaluate marine mammals, and therefore did not have jurisdiction to issue the orders.
This isn't the first time Marineland has stomped on attempts to help the marine life captive at their facility. The park previously lashed out against Bill S-203 which aimed to end the captivity of whales and dolphins in Canada, and Marineland's business model of exploitation was grandfathered into the legislation.
Why Marineland staunchly defends the way it treats its animals is obvious: money. For organizations that exploit animals for entertainment, money is the only motivation. The best way to stop organizations fueled by greed is to cut into their profits. Vote with your wallet, don't patronize these cruel businesses and encourage others to do the same.
Bruce Roney
President & CEO