April 5, 2016
UPDATED: Pet Shops and Animals for Sale, Time for a Change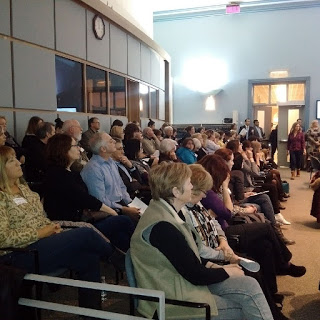 Full house at the City's Community and Protective Services
Committee meeting on March 21.
UPDATE: On March 21, the City's Community and Protective Services Committee heard public delegations regarding the commercial sourcing of puppies and kittens in Ottawa pet stores. Attendance at committee was outstanding: there were too many people in attendance to fit into the committee room and a total of 32 delegations were heard from. I was there, joining with the majority of speakers who said that the staff recommendations did not address the genuine concerns about where the animals were coming from. I argued against the grandfathering of the three remaining stores selling non-rescue animals, and pointed to serious flaws in the inspection requirements proposed.
Councillors Catherine McKenney (Somerset Ward) and Jeff Leiper (Kitchissippi Ward), who are not members of the committee, took time to attend what ended up an all-day meeting and to ask the questions that would assure a full airing of the speaker's concerns.
In the end, the committee supported the motion of Councillor Mark Taylor (Bay Ward) which would ultimately ban the sale of commercially-sourced animals after a five-year phase-in period.
The committee's recommendation goes to full council on April 13.
Is this enough? What do you think? Send your thoughts to ohs@ottawahumane.ca.
Read my speech to the committee here and read my letter to the City here.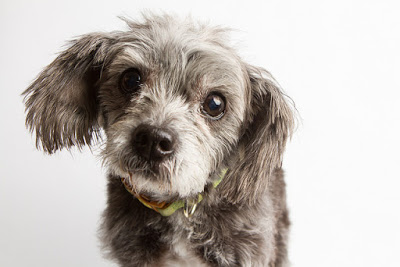 PREVIOUS POST: First, the good news: the
majority of pet stores in Ottawa do not sell commercially-sourced animals. Most are enlightened and have signed on to
the OHS Pet Adoption Location (PAL) program offering only OHS or other groups'
rescued animals. Only three remain that acquire animals for sale from other,
potentially sub-standard sources.
However, city staff have just released their report on modifying the
city's pet shop bylaw. The local group, Puppy Mill Awareness Working Solutions
(PAWS) and the OHS recommended to the City that stores be limited to acquiring
and adopting only animals from the OHS and other groups rescuing animals. Staff
have rejected this opportunity. Rather, city
staff recommend that the three pet shops be grandfathered and allowed to
continue to sell dogs and cats that they acquire from commercial interests,
subject to some new limitations.
Grandfathering can be a good way to be middle of the road and to try
not to annoy too many people. City staff know this makes life easier for them
and for council, and that is why it was their approach to local zoos, and even
to strip bars—keep the ones we have, just don't create new ones. I would argue
though, that it is not good public policy. Something doesn't become right just
because some people have been doing it for a long time. Good public policy
sometimes means taking a stand and making a decision. Toronto did it several years ago and I expect
no less from my community.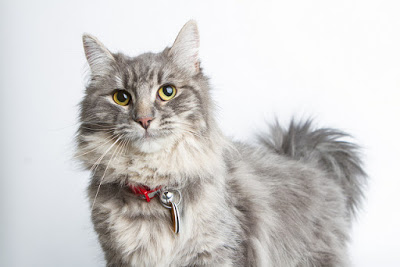 The new limitations city staff have recommended are that the
remaining three be restricted to acquiring cats and dogs for sale from, " …commercial establishments that
have been inspected annually by an agent authorized under that Ontario Society
for the Prevention of Cruelty to Animals Act or the (Quebec) Animal Welfare and
Safety Act, who has confirmed in writing that the commercial establishment's
premises and the animals therein, meet the requirements of the relevant
Act…"
OK. Sounds good, well, sort
of good. The net effect is that animals could only be sourced for sale from
within Ontario or Quebec, and that the relevant agencies would have to inspect
those premises.
Here is the concern, though: there is no requirement that those dogs
and cats, puppies and kittens were actually born or raised in the inspected
establishments, just that the pet stores buy from them. Puppies may have arrived in a tractor trailer
from Arkansas or Chicoutimi the day before, but as long as the facility where
they are held in Ontario or Quebec has been inspected, then the stores can buy
them and put them in their front windows. Puppy mills often work through brokers and
middlemen, so on the face of it, this would do nothing to address the concern
about the source of the animals.
There is an opportunity to take a small step forward to find more
homes for Ottawa's homeless animals and to ensure that local pet stores are not
sourcing animals from disreputable breeding operations. Ottawa needs to take
that step.
Bruce Roney
Executive Director