January 15, 2015
No Matter How Long It Takes to Find Forever Homes, Animals Like Stacie Have a Place at the OHS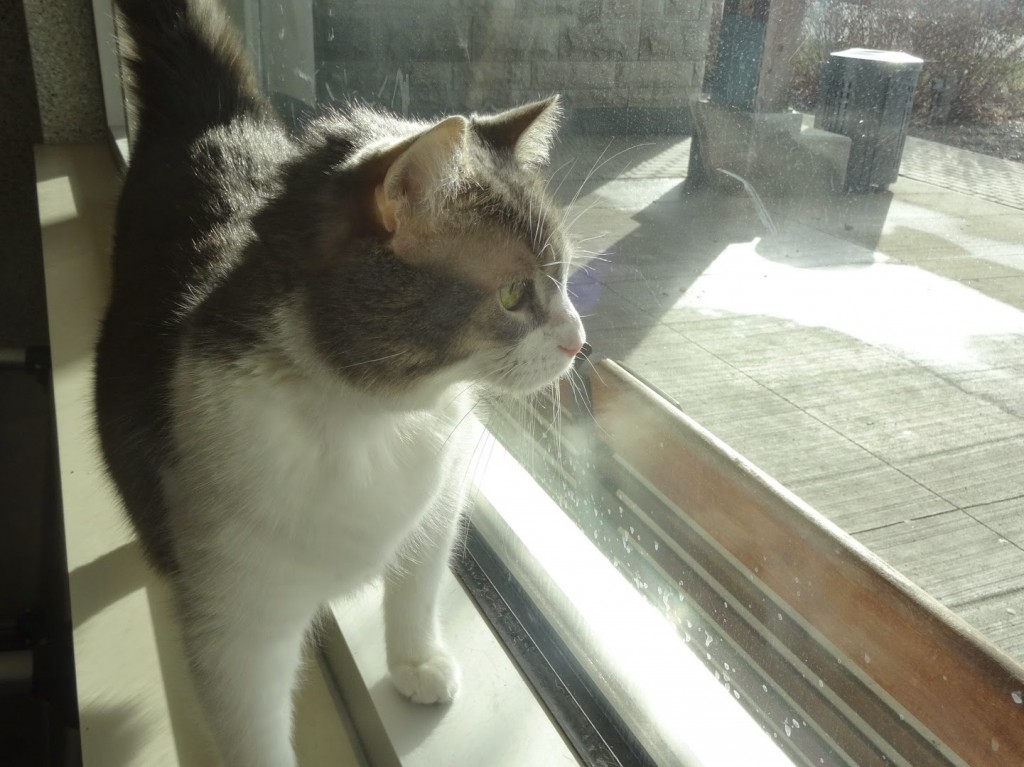 Stacie was brought to the shelter in February
2014, while there was still snow on the ground. Almost an entire year later,
she is still with us, watching the snow fall once again.
The staff is beginning to wonder why such a lovely
cat has been searching for her forever home for so long. Every time you walk
past her condo, you can see her peeking at you, waiting for your undivided
attention.
Many animals
who come to the OHS spend months getting the care they need to be ready for
adoption, from surgeries for broken legs to spays or neuters and vaccinations.
Like Stacie, some spend months in the Adoption Centre waiting for the right
match.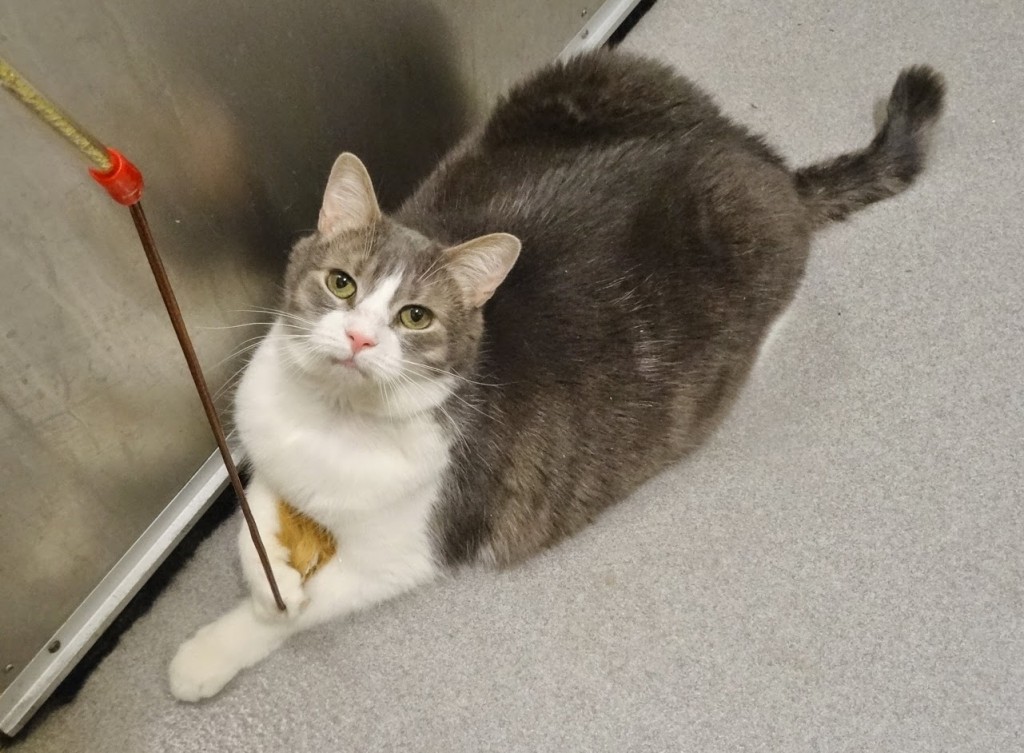 Stacie isn't asking for a lot; just a lap to
curl up on while you enjoy watching your favourite evening shows. She has the
loudest purr when she is getting her chin rubbed or her ears scratched. She would love a cat tree in her new forever
home so she can see out the window and talk to all of her bird friends. Feather
cat wands are her favourite toys and she would love a human companion to play
with her. If you have catnip, she will
instantly be your new best friend!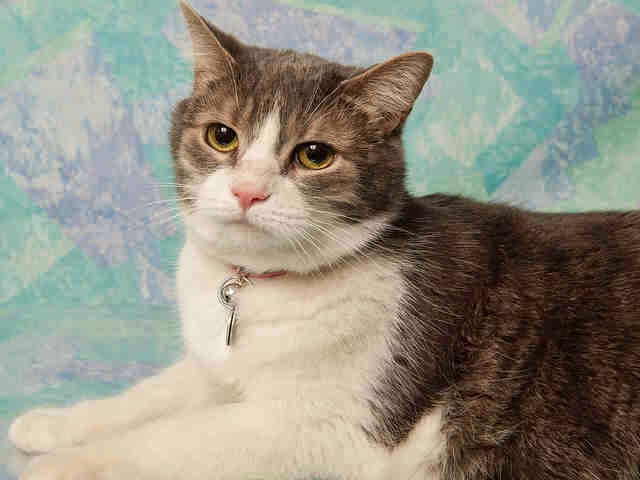 Stacie would be a great fit with any seniors
of families looking for a sweet and independent cat. As long as children understand she wants to
be respected, she can be a great fit with any family. She enjoys being the queen bee and could live
with another cat who can accept this. She would prefer a dog-free home, as they
are a little too unpredictable for her own liking.
Stacie has learned to walk on a harness while here at the shelter, but she just isn't ready to be your new jogging partner, as she likes to take the lead and will be extra curious in the great outdoors.
All this sweet girl is waiting for is a
family to walk into our doors and say that "we want Stacie!" And no matter
how long it takes, until then, Stacie will spend her days at the second-best
place possible, the OHS, getting the care she needs until she meets her forever
family.
Danielle O'Leary
Adoption Centre Customer Service
Representative