February 22, 2018
Let's Celebrate!
The great Bob Barker concluded the Price is Right game show with the same message, "Remember to Spay and Neuter your Pet!"  The legendary host certainly knew something about animal welfare, as likely do you: spay/neuter is one of the primary tools we have to improve the welfare of our domestic pets.
In the current OHS five-year plan, one of the goals is reducing cat overpopulation in Ottawa; the theme being, "Too many cats will live wretched lives as long as there are too many cats."  Thus, the biggest and most public investment in change in the plan is our OHS Mobile Spay Neuter Program. The program has already sterilized more than 2,000 cats for low-income individuals in our community, and there are many more to come. Over time, the reduction in the numbers of cats should improve not only the health of animals, but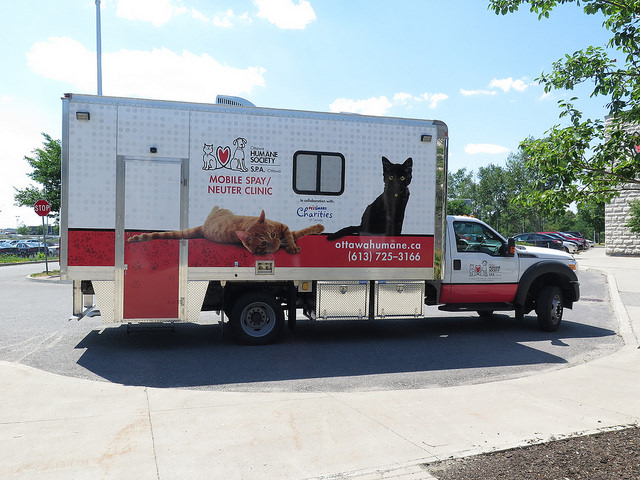 improve the welfare of cats in Ottawa in general.  This, in turn will greatly reduce the numbers that require the care of the OHS.
To celebrate the day, the OHS will be opening its facilities and spending its resources to help other groups in the community to sterilize the animals in their care.
All of this is possible because of you and your gifts to the animals. So, let's celebrate what we have accomplished together—and what we will accomplish—for pets in our community.
Bruce Roney
Executive Director