March 1, 2018
Congratulations Councillors on the Transportation Commission!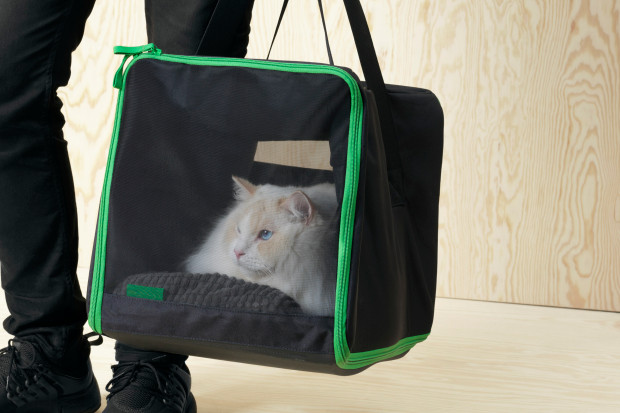 Last week, the Ottawa Transportation Commission unanimously passed a staff recommendation to city council that is tremendous news for animals in Ottawa. Its recommendation to council is that pets in carriers be allowed on City transportation.
This may seem like a small thing, but it is very big for pet owners. The OHS has been recommending this to the City for years. I appeared at committee way back in 2008 to argue how important this small change is. Sadly, all of the concerns I raised a decade ago are still valid today:
A lack of transportation may be resulting in more animals — whether found or simply unwanted — being simply let loose and left to their own devices, rather than brought to our shelter.
A lack of transportation is a barrier to those seeking to find their lost pet at our shelter, resulting in fewer claims of stray animals and the attendant increased costs for both the City and the OHS.
Those who are unable to access our adoption programs because of a lack of transportation, increasing our struggle to rehome thousands of animals every year. We do not believe that in a city with an extensive public transportation system, that animal ownership should be predicated by car ownership.
Animals may not be receiving regular veterinary care and sick or injured animals may not be appropriately cared for because their owners lack private transportation.
The city's own spay neuter clinic, and in some instances, even our own Mobile Spay/Neuter Program may not be accessible to those that lack private transportation. The result may be that those needing the service the most may not be able to use this service.
We believe that the City should support responsible animal ownership. Moreover, the City should support the choice to use public transportation. Very often, being a responsible animal owner entails the need for transportation. For a host of reasons — economic marginalization, age, disability, or a simple commitment to a green city — residents of Ottawa need and want to use public transportation. And they need and want to use it with the animal members of their family.
Everyone that cares for animals should thank the councillors* on the transportation commission for this simple act.
Bruce Roney
Executive Director
*Councillors Toby Nussbaum, Jeff Leiper, Tim Tierney, Michael Qaqish, Stephen Blais, Jean Cloutier, Keith Egli, Marianne Wilkinson