January 21, 2023
Helping Those Who Save Lives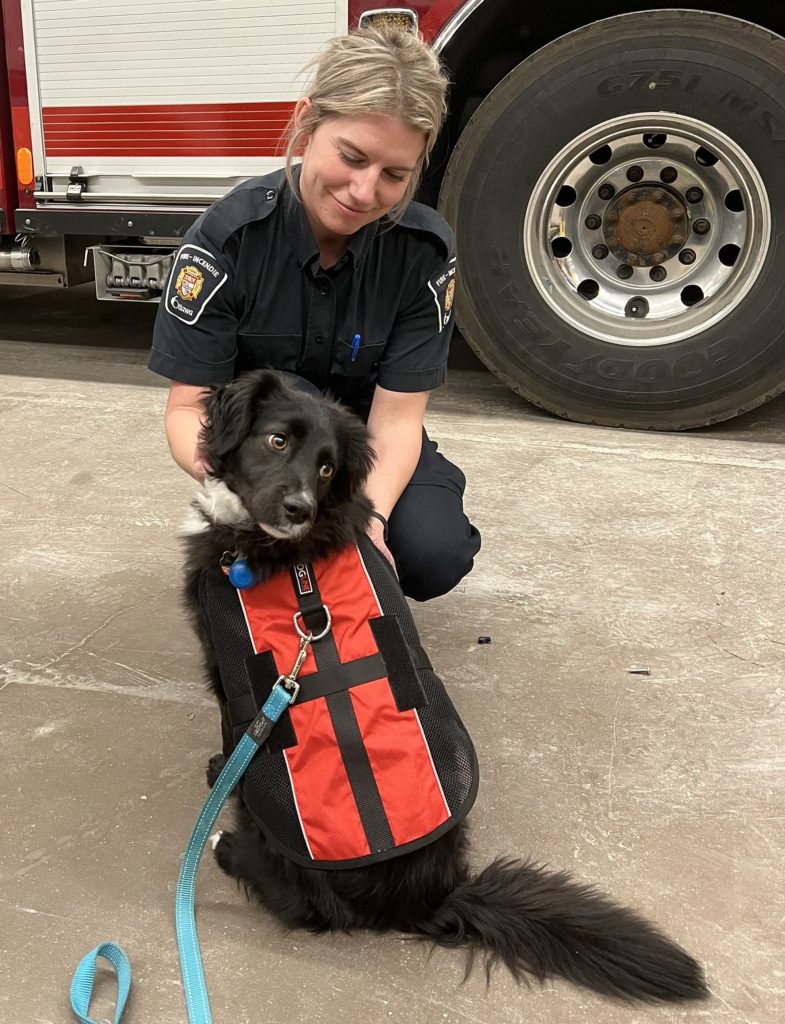 At the Ottawa Humane Society, we never know what condition animals will be in when they come into our care, and in my near 20 years at the OHS, I have seen many things that have broken my heart.
Firefighters, health care workers, police officers, shelter workers, and many other professions witness trauma regularly, as part of their day-to-day jobs.
The mental toll of these occupations is a very real challenge, and that's why I'm so excited to share with you a new program at the OHS dedicated to supporting the mental wellbeing of Ottawa's first responders.
The mental health benefits of spending time with animals are very clear. Interacting with animals can reduce a person's stress, increase their happiness, lower their blood pressure and can help them relax after a stressful event.
To support Ottawa's firefighters, we partnered with Ottawa Fire Services to visit their stations regularly over the coming months with specially assessed and selected dogs. We hope to expand this program and arrange visits to support firefighters who have recently experienced a traumatic event.
We did our first visit just this week with the firefighters of Ottawa's Station 12. Mowgli, a five-year-old border collie, dropped by the station to give the firefighters some puppy love.
It's important to know that the dogs participating in this program are not dogs in the care of the OHS. They are volunteer dogs participating with their owners, and have shown that they are calm and comfortable in many situations, especially around loud noises and people who may be in distress.
The volunteers in this program are also specially selected. They are people with skills and experience in working with first responders.
Our first visit was a great success, the firefighters of Station 12 were thrilled to visit with Mowgli. This is just the very beginning of the program. We've got big plans to bring the therapeutic companionship of dogs to more of Ottawa's first responders in the future.
Sharon Miko
President & CEO