October 27, 2022
Halloween and Pets
We've all seen it. As Halloween approaches, pictures of pets dressed up in costumes flood social media — dachshunds dressed as hot dogs, cats with wings, the creativity is abundant. I'll admit, sometimes I have chuckled at these images, but I squirm as well. There is a certain indignity to the images. As a human adult, if I dress in a funny costume, I know that people are laughing with me, but the animals aren't in on the joke. I know they are being laughed at.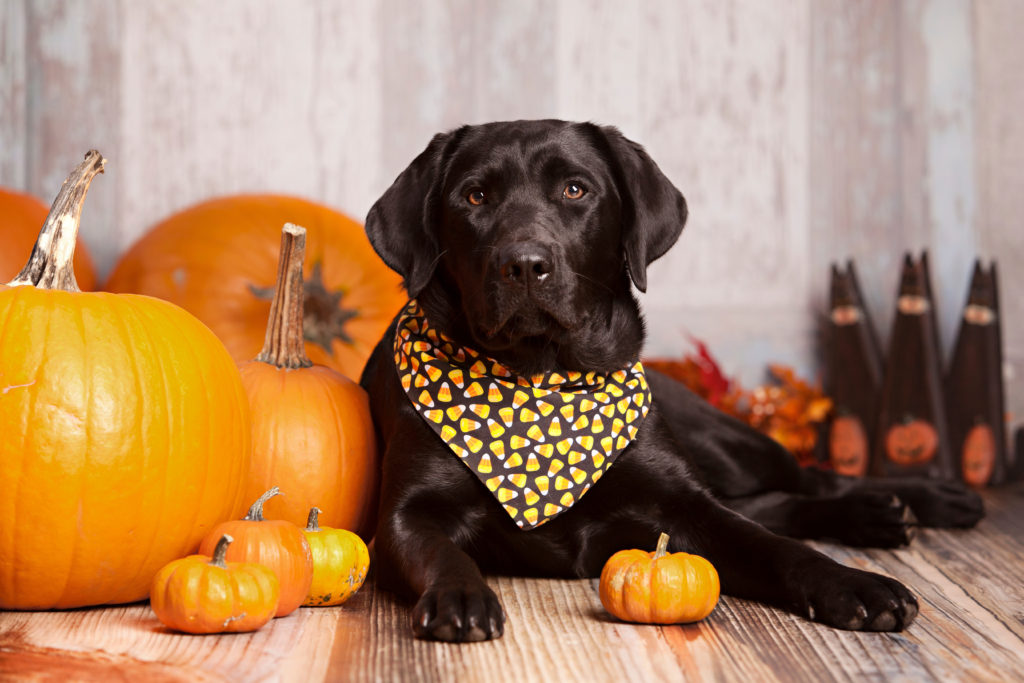 Beyond my personal discomfort, there are good reasons to skip costumes for pets:
Most cats and dogs effectively regulate their own body temperatures naturally; adding extra layers on top may prevent them from being able to do so, and could cause overheating
Pets can get tangled up in straps or pieces of the costume, which could create a choking hazard
Costumes can restrict movement or vision, creating stress in your pet
Some costume materials can irritate the skin and cause itching or other dermal issues for your pet
Ultimately, while our pets love to be included in our lives, they don't understand the point of dressing up and most simply do not enjoy it. Fortunately, there are many other safe and humane ways to include your pet in Halloween festivities, for example:
Opt for a Halloween themed bandana or collar that will be comfortable for your pet
Put a Halloween "filter" on your pet's photos instead of dressing them up for social media
If you are taking your dog with you trick-or-treating, make sure they are comfortable around large groups of people, including very excited kids in costumes. Bring some tasty dog-safe treats for them too
For dogs that do need an extra layer to help them stay warm in colder weather, pick a seasonal or Halloween-themed jacket or sweater
When choosing your costume, include your pet by dressing up as a character that has a furry sidekick! For example, you and your pet could might make a great Dorothy and Toto, and no costume is required for your dog.
Halloween can be one of the most fun days of the year. Please make sure it's a good experience for your pet as well.
Bruce Roney
President & CEO