April 22, 2021
First in the Country
I tend to get credit for a lot of the good things that the Ottawa Humane Society does and the organization that it has become. While that is very flattering, I know it takes a lot of people to make an organization work. At the OHS, it's a slightly magical combination of a professional staff, committed volunteers, a progressive board of directors, and a supportive community.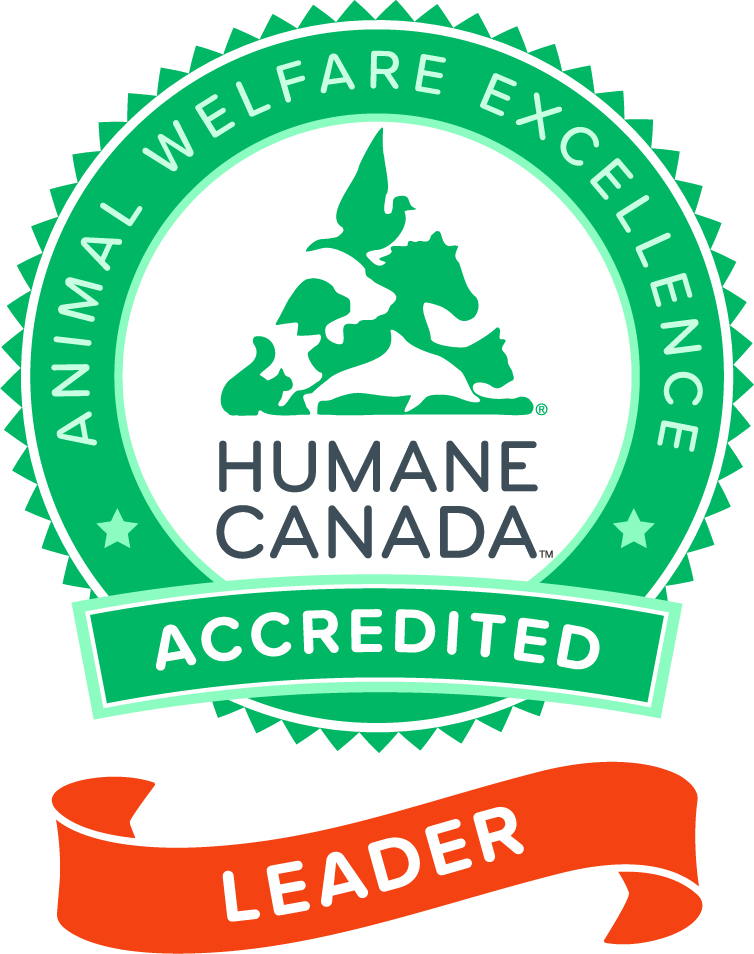 Last week, we found out that, after submitting hundreds of documents and a two-day virtual site visit from industry experts, the OHS became the first humane society in the country to be accredited by Humane Canada.
The Humane Canada accreditation covers all aspects of sheltering and animal management, including such things as the facility and sanitation, medical and behavioural health, and adoption. It also covers programs in outreach, education, and advocacy. Humane Canada views the accreditation as an assurance that the accredited organization is a leader, and is accountable, community-oriented, effective, humane, progressive, and transparent.
In 2016, the OHS also achieved Imagine Canada accreditation — a distinction that belongs to only two humane societies in the country. Imagine Canada examines board governance, financial accountability and transparency, fundraising, and staff and volunteer management.
Between the two accreditation systems, all aspects of the Ottawa Humane Society have now been examined and accredited by external evaluators.
I am very proud of this, but it isn't my achievement. It belongs to everyone at the OHS and everyone who supports its work — everyone who is committed to doing the best possible job for the animals and the community every single day.
Bruce Roney
President & CEO