February 6, 2015
Feline Romantics at the Ottawa Humane Society Want to Renew Your Faith in True Love… Times Two!
If you've been
feeling a little cynical about love lately, there are several cats at the Ottawa Humane
Society who would like the chance to change your mind.
These furry romantics have already found that special
someone in the best kitty friends they've made at the OHS and are missing only
one thing: you. They're just waiting for the opportunity to restore your faith
in love with a team effort of cuddles, purrs and collective catnaps.
To help make their Valentine's Day dreams come true, adopt
one adult cat in February and the OHS will waive the adoption fee on the second
adult cat. Everyone who brings home two new feline family members will be
entered to win a prize pack valued at more than $100!
Merlin and Dagobert
Merlin and Dagobert still believe in true love and think
you could really benefit from some four-legged friendship. For these best kitty
friends, two is the loneliest number because it means there's no you. And
without you, who will throw the ball?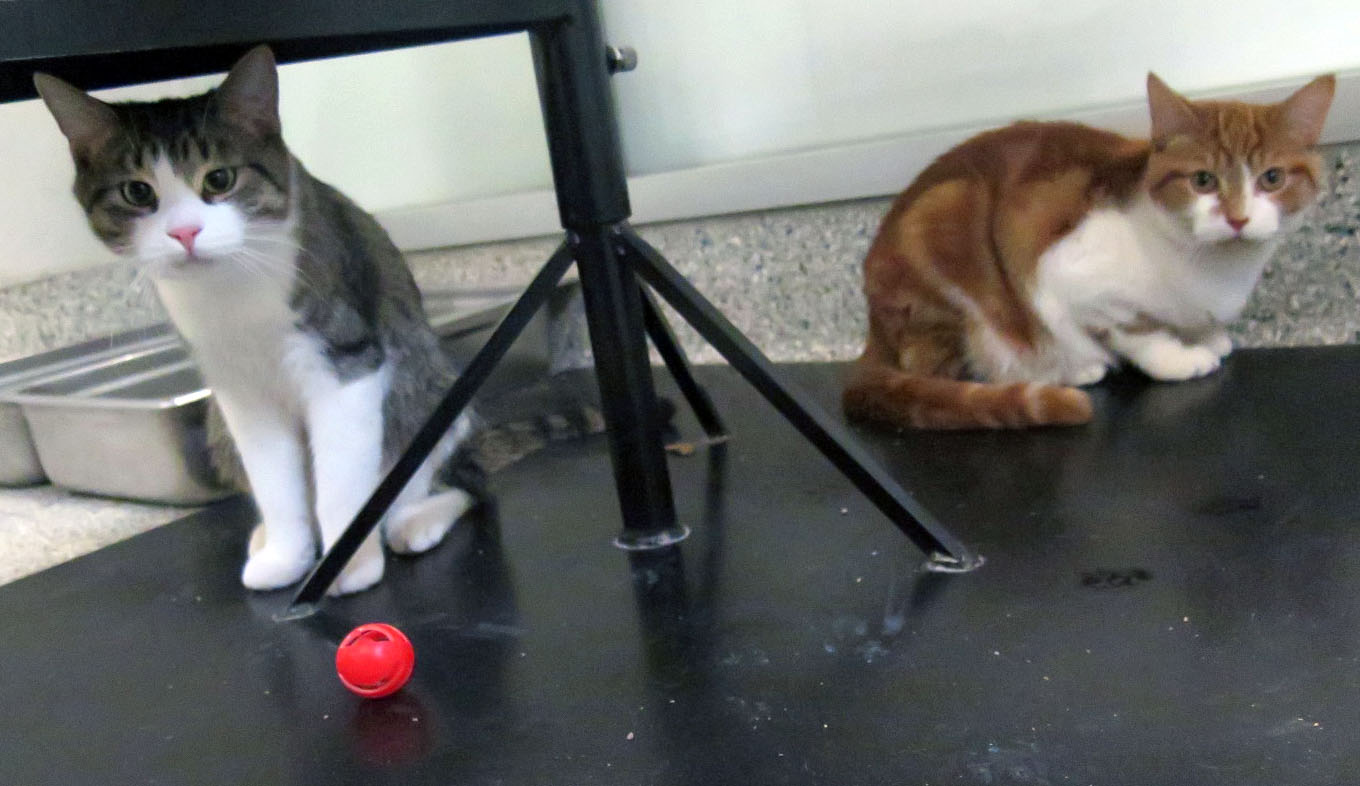 They just have two questions for you: Will you be their
Valentine? And, would you please throw the ball?
To learn more and to meet all the feline Romeos and Juliets,
please visit the OHS at 245 West Hunt Club Rd. or the website at www.ottawahumane.ca.