May 7, 2015
Discover the Kitties Behind the Label: Adopt a Special Needs Cat in May and Get a Free Vet Visit!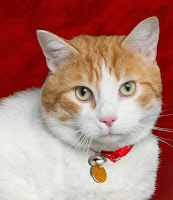 Could Tiggs be your purr-fect match?
Even when Tiggs was a kitten, there was something special about him that made him stand out from the rest. Sure, Tiggs has some dental troubles — but they don't define him. It's really his enthusiasm for playtime, his fondness for catnip, and his adventurous spirit that make this tabby a special kitty.
Go behind the "special needs" label in May and get to know cats like Tiggs at the Ottawa Humane Society. This month, adopt a special needs cat and your new best friend's initial vet visit is free — an $85 value!
The OHS special needs adoptions program helps older animals and pets with often easily manageable conditions get a second chance at finding a forever home. Conditions may include food allergies needing a special diet, thyroid conditions requiring regular, though inexpensive, medication, or heart murmurs that probably need nothing more than annual monitoring.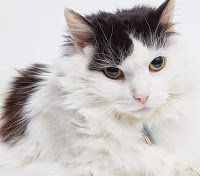 Get to know the cat behind the label.
All pets need to visit the vet to stay healthy, not just those with special needs. But some people see the words "special needs" and move on to the next cat, passing by wonderful pets like Tiggs without a second look, without taking the time to learn about the kitty behind the label.
Visit the OHS to speak with adoption staff about whether a special needs pet is right for you. Meet Tiggs and other special needs cats at the OHS Adoption Centre at 245 West Hunt Club Rd. or visit the website at
www.ottawahumane.ca
for more information.
Natalie Pona,
Manager: Communications