Crisis Update
How the OHS Continues to Respond to COVID-19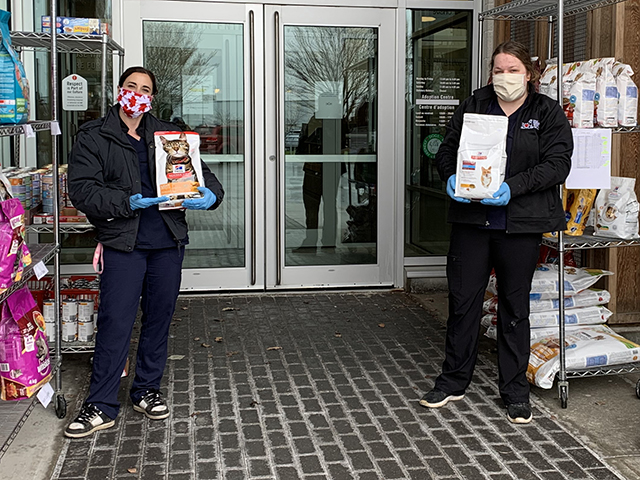 Thank you for your continued support as we find our way through this unprecedented situation. We hope that you and your loved ones are remaining safe and healthy. The COVID-19 public health crisis is not yet over. Life has not returned to normal, and it may never be quite the same. A second wave in the fall is all but assured. The story of this crisis cannot yet be fully written, but we wanted to provide you with an update since we last connected to share how we continue to navigate through these unchartered waters:
All eligible animals continue to be sent to foster care to save space in the shelter for animals in-distress;
All volunteer programs (except for foster) remain suspended until the fall to limit the number of people onsite and we will continue to communicate throughout the summer as we finalize operations;
All on- and off-site programming and events remain suspended until at least Aug. 31 and our Mobile Spay and Neuter Clinic will remain closed indefinitely, likely until physical distancing restrictions have been lifted;
Health and safety protocols, around cleaning and distancing measures, continue to be further enhanced onsite, with the installation of additional protective equipment (like Plexiglas shields, signage, extra hand sanitizer dispensers, and more);
We have developed a longer-term sustainable staffing model: animal care staff are now divided into teams—an A and a B team—where teams alternate shifts to ensure they do not come into contact with one another, helping to protect staff by limiting their contact with one and other and securing care for the animals. If someone on a team falls ill, the second team could be called in to feed and care for the animals;
We continue to adopt animals via appointment only to ensure physical distancing, with adoptable animals returning from foster care as matches are made, ensuring animals remain off-site until adoption;
We continue to offer the Emergency Pet Food Program to our community. If you or someone you know is experiencing hardships as a result of the public health crisis, this program will provide a supplemental two-week supply of pet food for dogs and cats of all sizes and ages. More information can be found here.
Our community and the animals, continue to rely on the Ottawa Humane Society for help, and we continue to rely on you to help us provide it. As a result of the measures taken, our situation remains stable. We miss all of you and look forward to seeing you as soon as we are able to resume our regular programs and services safely.