March 1, 2022
Catching Up on Life-Changing Work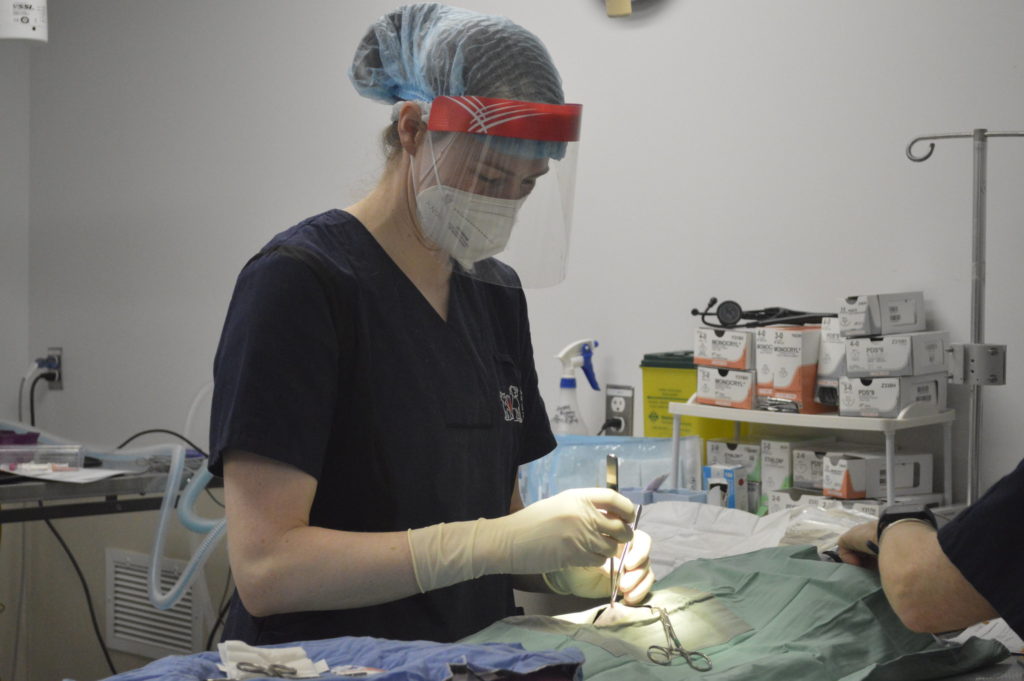 Last week, to celebrate World Spay Day, I had the honour of helping to provide spay/neuter surgeries to animals in the care of local rescue groups. Thanks to the incredible support from our community, at the OHS clinic, we spayed/neutered 34 cats, 3 dogs and 5 rabbits in need.
On top of the success of World Spay Day, I'm pleased to say the OHS has relaunched subsidized spay/neuter services for cats of low-income pet owners. We will start by working through a waitlist for the OHS Mobile Spay/Neuter Service that has been growing since the pandemic began.
By the end of March, we expect to spay/neuter up to 32 cats in need right here at our accredited veterinary clinic. In the spring, we are planning to roll out the Mobile Spay/Neuter Service into the community.
Spay/neuter is a crucial service for our pets as a pet that is spayed/neutered will usually live a longer, healthier life. Spaying/neutering your pet can also address common behaviour issues and make your pet less likely to roam.
Perhaps most important of all, spaying/neutering helps prevent pet overpopulation — reducing the number of homeless, unwanted animals in our community. This month is just the start of bringing back spay/neuter services to pet owners who need them most. We've got a lot of work to do to catch up with demand, but we look forward to resuming this service for a community in need.
Dr. Shelley Hutchings
OHS Chief Veterinarian