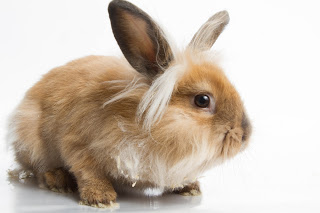 Given this month is Adopt a Rescued Rabbit Month, here are a few things our adoption staff want you to know about pet rabbits:
Rabbits are intelligent, social animals. When given plenty of attention, they make affectionate and rewarding family pets. They can be trained to use a litter box and are more enjoyable, responsive pets when living indoors as house rabbits. Given appropriate care, rabbits can live 10 years or more. Before adopting a rabbit, consider the following:
Rabbits need daily exercise and play
Rabbits need nutritious food, fresh water and a clean habitat
Everyone in your household should understand how to hold and play with a rabbit, and be eager to welcome a rabbit into the family
Some rabbits can be destructive. They like to chew on books and wooden furniture and electrical cords, and will need to be monitored
For more information about rabbits and their care, visit www.ottawahumane.ca/?s=Rabbits.
For rabbits and other small pets available for adoption right now, visit https://ottawahumane.ca/adopt/small-animals-and-birds/.
Bruce Roney
Executive Director