November 24, 2022
A Great Deal on Life-Saving Care
You've heard of Black Friday and Cyber Monday — opportunities to fill carts virtual and physical with savings, and prep for holiday gift-giving.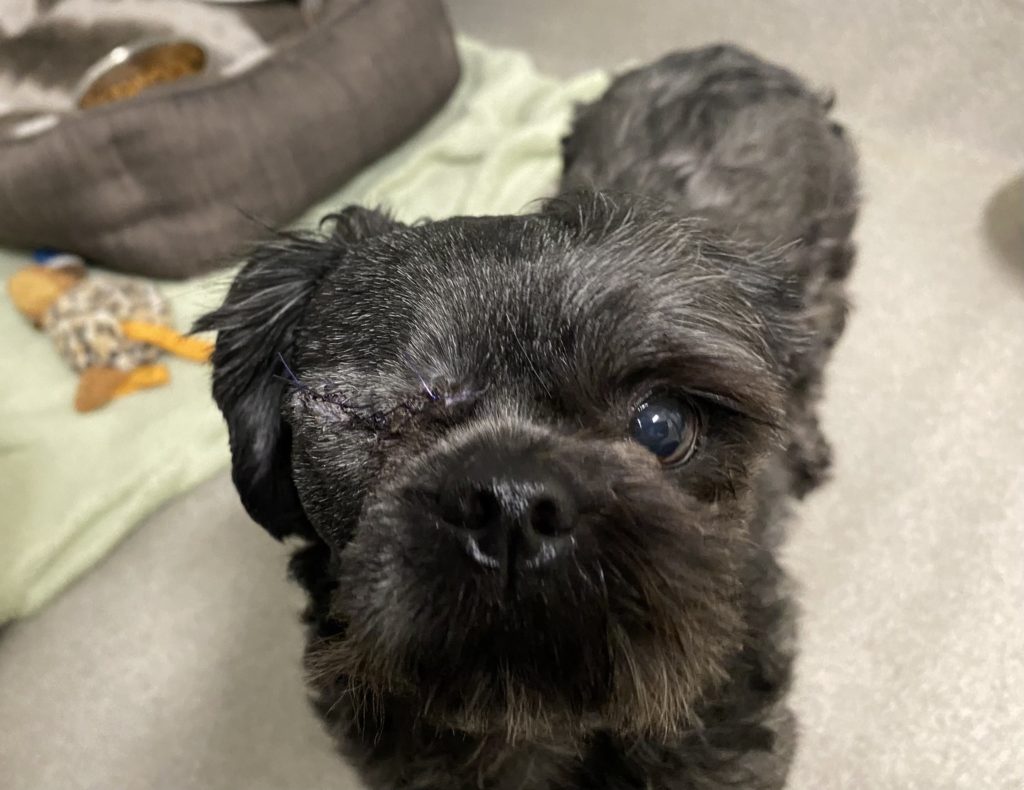 Since you're reading this and are probably following the OHS, you've also likely heard of Giving Tuesday. It's Black Friday for people who care. This year, you can save not just one, but two animals who desperately need your help. An anonymous donor is matching all gifts to Ottawa's animals until Nov. 29.
Let me tell you about a dog named Ella. She's a shih tzu who came to the OHS in terrible condition. Your heart would have broken just seeing her. Simply put, her eye was dislodged and bleeding. She was whimpering in pain and trembling in fear. Ella needed urgent care, and thanks to loving people like you, she got it. She had somewhere safe to rest and recover and I'm happy to announce that just last week, she found her forever home.
When you give now, you save Ella and the next animal just like her who desperately needs you. Ella is only one of the many animals who rely on a community that cares. Find out who else you can make a life-saving difference for and make sure Ottawa's animals have everything they need this holiday season.
Thank you so much for being there for animals who need you.
Lori Marcantonio
Director: Development