October 6, 2022
We're Not the Only Thankful Ones
I was taking a walk around the shelter the other day and looking in at the animals in our care. It's easy to feel badly for them, not having a home and family to call their own — a feeling that only grows stronger as the holiday season approaches.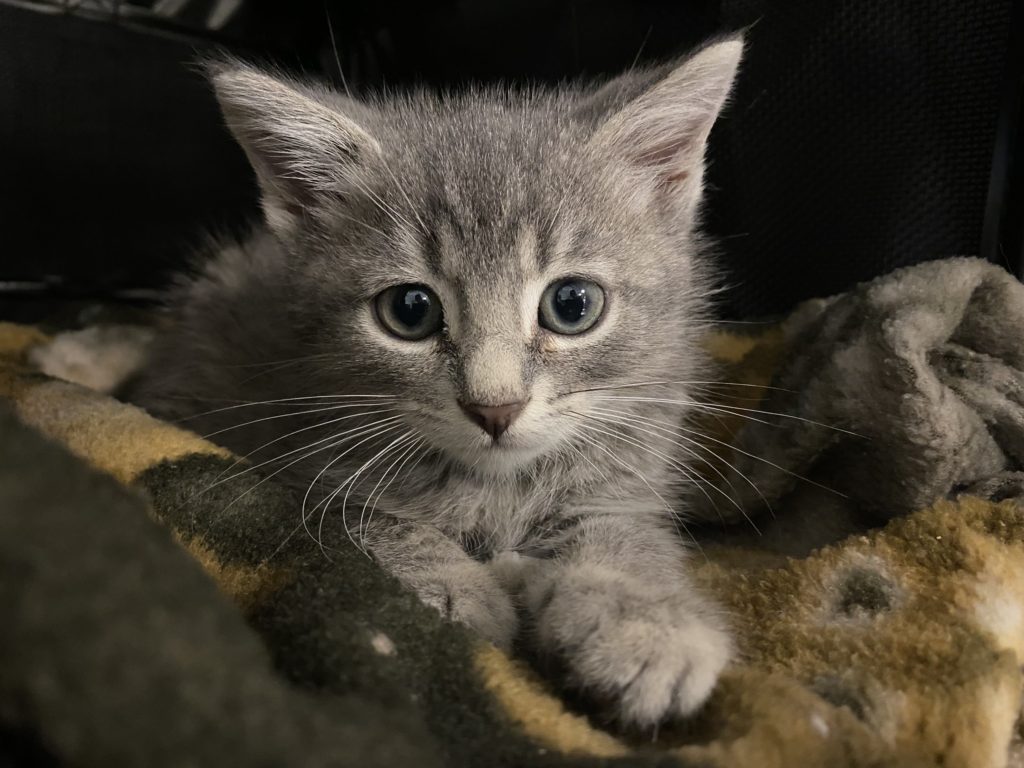 While I wish these animals had never needed our help, I am truly thankful that they have somewhere to go when they need it most. Somewhere they can be safe. Somewhere they can be warm and fed. Somewhere they can be looked after and cared for.
I'm thankful that the animals have an incredible community of support that makes all of this possible. And I know I'm not the only one. Rupert, a two-month old kitten, is so thankful for your support. He was found lost and alone, and his tail was terribly injured and bleeding. He arrived at the OHS crying and in pain. He received medication to make him more comfortable and our clinic team quickly got to work on treating his injured tail. To make sure Rupert can live a happy, healthy life, he will need to have the damaged part of his tail surgically removed. Right now, he's too young and needs to gain strength before he receives the surgery, but he has nothing to worry about, because there is a community that cares about him.
That is what I'm most thankful for this Thanksgiving: A community that leaves no animal behind. People who are caring and help those who can't help themselves. People like you.
Thank you for being you. And have a happy Thanksgiving.
Lori Marcantonio
Director: Development
P.S. you can show a loved one you care and help an animal in need with a Heart-Warming Gift.