Volunteer Vets
Always, and especially during the public hea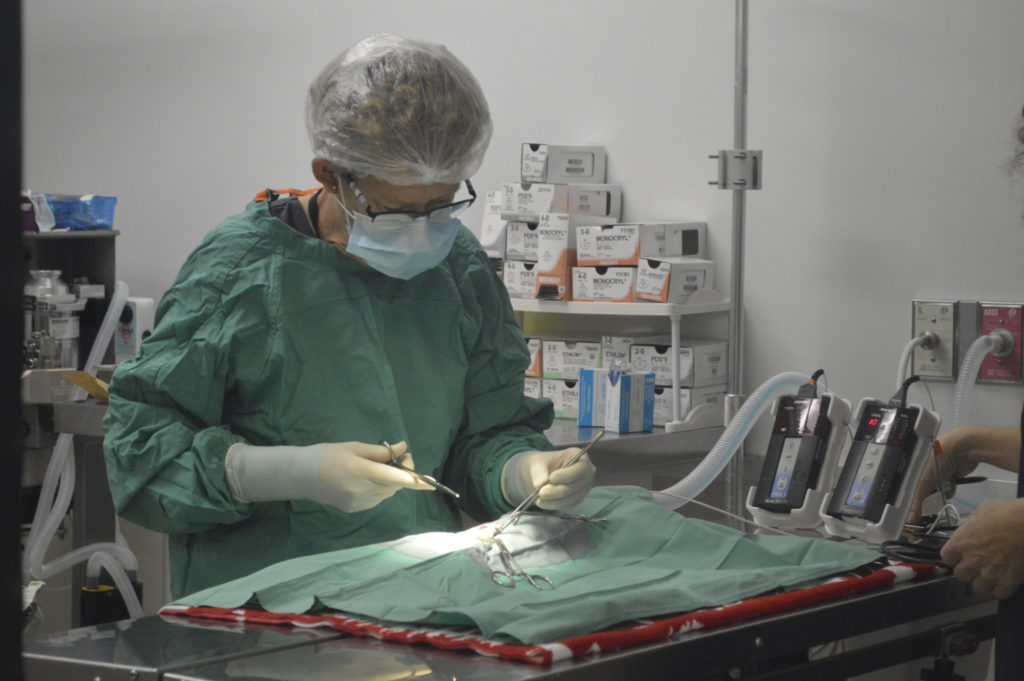 lth crisis, the safety of our staff, volunteers, the community at-large and, of course, the animals, is our highest priority. As you no doubt know, our commitment to safety resulted in a suspension of most of our volunteer programming. While we cannot wait to have all of you back, we want to let you know that we have reintroduced another specific set of volunteers. Our volunteer vets.
Since early September, our volunteer vets have been generously giving their time and expertise to perform spay and neuters, dental work and other operations for Ottawa's animals. Many hands make light work, and the volunteer vets have made quite a difference for the animals, providing over 150 surgeries since their return.
Volunteer vets follow all physical-distancing protocols, sign in when entering the shelter, answer a series of COVID-related questions, wear masks at all times and don all required personal protective equipment (PPE) including shoe covers, gowns, surgery caps, gloves, face shields and masks when performing surgery.
The protocols our volunteer vets follow provide an idea of what things might look like as we reintroduce other in-shelter volunteer programs. Of course, feline and canine enrichment volunteers will not wear surgery caps as they provide much-needed playtime for the animals, but it is very likely that masks and physical-distancing measures will be a large consideration along with a check-in, check-out system to ensure everyone entering the shelter is healthy, and in the event of an outbreak, develop a means for contact tracing.
We do not know for sure when our volunteer programs will be making a full comeback and what it might look like, but we are eager to have you back. Thank you so much for your continued patience and support, stay safe and healthy.