The OHS Auxiliary – A Small but Mighty Group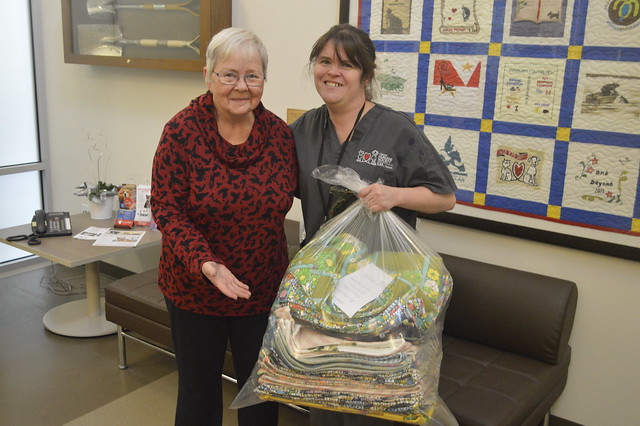 We would like to acknowledge the dedication and hard work of the OHS Auxiliary team. Formed in 1949, the OHS Auxiliary supports Ottawa's animals through fundraisers such as bake, craft and garage sales and by participating in the Wiggle Waggle Walk and Run and other OHS events. For more than 70 years, the auxiliary has supported foster care, adoptions, medicine and health care, food, equipment and the construction of the new shelter at 245 West Hunt Club Rd.
Last April, seeing a need to adapt as the pandemic set in, the OHS Auxiliary started sewing masks and surgical gowns for the OHS clinic team. They also sewed cage covers, cage pads and reusable carrier covers to help give animals peace and comfort.
On top of their seamless sewing, this small but mighty group has also been selling handmade items online to raise money for the animals. We are so grateful for the tireless support and dedication of the OHS Auxiliary!