National Volunteer Week 2022
National Volunteer Week is back!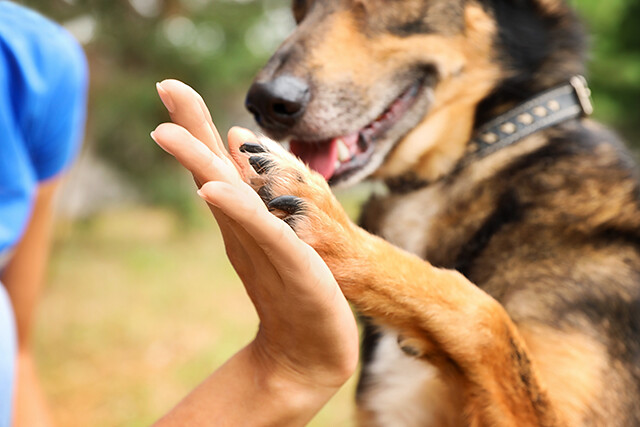 This year we're recognizing your incredible work and welcoming many volunteers back after a long two years. National Volunteer Week is April 17 to 23 and we are so excited to offer this year's celebrations in-person and virtually.
There will be tasty snacks in the volunteer lounge and foster office throughout the week, daily raffles and prizes, and we are also planning some workshops and events that we hope you'll love:
Virtual Webinar – Don't Blame the Cat: Tuesday, April 19 (6 to 7:30 p.m.)
Has Fluffy scratched up your favourite piece of furniture again? Is your cat choosing the floor over the litter box? Wonder what that constant meowing really means? Join us for a webinar presented by our feline services coordinator to learn more about what your cat is really up to!
Virtual Webinar – Shelter Behaviour Assessments: Wednesday, April 20 (6 to 7:30 p.m.)
Have you ever wondered how the OHS assesses animals that come into our care? Our understanding of how best to assess the behaviour of animals coming into the shelter continues to evolve.Throughout this webinar, you will be introduced how the OHS collects this information, performs assessments and compiles a behaviour profile.
Virtual Webinar – Dog Reactivity: Thursday, April 21 (6 to 7:30 p.m.)
Do you have a dog that gets worked up at the sight of other dogs? This webinar is for you! It will provide both new and experienced dog owners with all the basic information needed to navigate life with a reactive dog. Learn about what reactivity it is, what it looks like, walking tools you can use, training tips and much more!
Virtual Webinar – Rabbit Behaviour, Handling and Enrichment: Friday, April 22 (6 to 7 p.m.)
Have you ever wondered how to read a rabbit's body language? Or which enrichment activities keep them happy and healthy? This webinar will explore how rabbits communicate and what their body language is telling us. Participants can also expect to learn basic rabbit care, handling techniques and fun activities to keep our rabbit friends living their best lives.
Annual Volunteer Appreciation Brunch
Our annual volunteer appreciation brunch is back and we are so excited to be able to host this in-person event at the OHS for the first time in two years! Out of an abundance of caution, we are offering two separate sittings – Breakfast (8 a.m. to 10 a.m.) and Brunch (11 a.m. to 1 p.m.). At this event, volunteers can look forward to:
Connecting and networking with other volunteers;
A volunteer memory slideshow;
Special presentations from the OHS President & CEO, Bruce Roney, OHS Board Chair and other OHS staff;
A delicious pre-ordered, individually wrapped brunch from Kettlemen's Bagels; and,
Door prizes.
For more information, please contact our Volunteer department today!