Looking Back
In the early weeks of the crisis, as we watched the pandemic play out in Italy and New York, hospitals were quickly becoming overwhelmed and horrible decisions had to be made — essentially who would live and who wouldn't survive. Public services were barely coping. It appeared, if the curve could not be flattened, one day soon, the systems we all rely on might collapse in Ottawa, as they were in these and other places.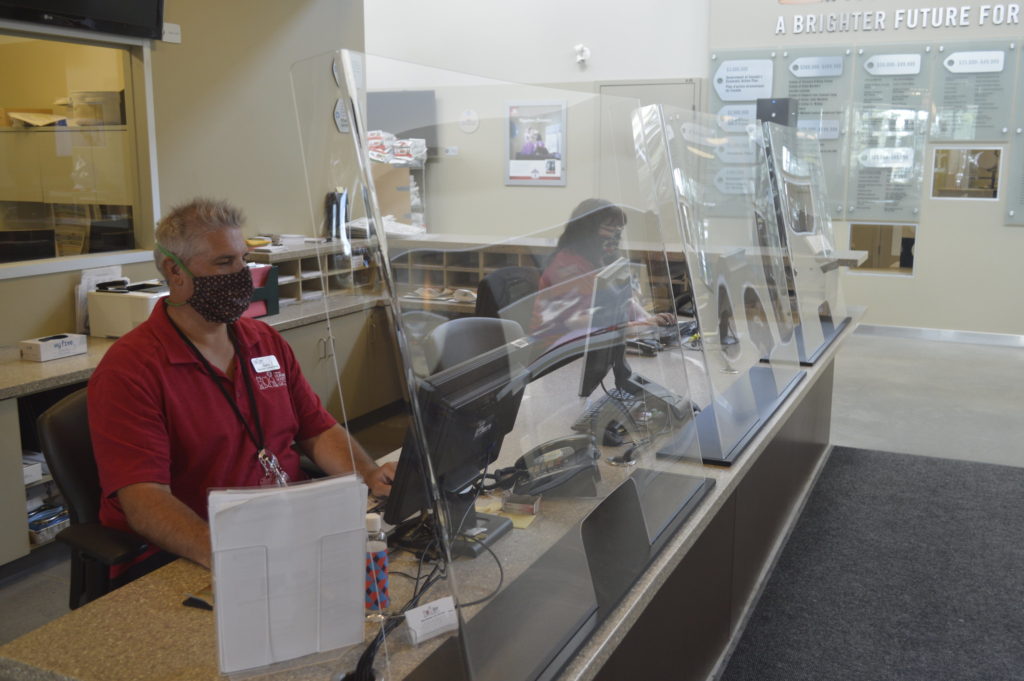 The OHS is an essential service. We had to continue to be here for animals in distress, either because their owners were too sick to care for them or just because they had the misfortune of being hit by a car or being the victim of another mishap during the crisis.
So the OHS's overriding preoccupations since March have been maintaining our ability to care for animals in distress and the safety of our staff.
There have been hundreds of details that needed to be considered. Never in my life would I have thought I would have to write letters for staff and foster volunteers just so they could cross the Ontario/Quebec border to help animals.
Frankly, the early days were arduous and exhausting because we made plans, and with each new announcement, we had to tear up the plans and make new ones. New information led us to new infection control measures, weekly, if not daily.
To protect staff and our ability to care for animals, animal care staff were divided into teams — an A and a B team — and these teams alternated shifts, so that they would not come into contact with one another. Not only would this help protect the staff themselves by limiting their contact with one another, if someone on a team fell ill, the second team could be called in to feed and care for the animals.
When the province closed retail in the early stages of COVID-19, keeping the adoption centre open did not seem responsible or in keeping with the advice we all were receiving. So, we closed the Shirley Kearns Memorial Adoption Centre and all animals that did not require regular or immediate medical care by our staff were sent to the loving homes of our amazing foster volunteers. We asked our community to hold off on surrendering animals, and to leave healthy safe cats in the community.
Like hospitals, we had to preserve space and our ability to help those in distress.
We began to read stories of animals rejected, even killed, by their owners in some more highly impacted communities. Information was changing daily, and some of it was reliable, but some was half-baked or misleading. Some was outright false. Would Ottawa pet owners react to the false or misleading information? Would they reject their pets? How many rejected pets would end up here at the OHS, with nowhere else to go? These questions and the scary possibilities became another preoccupation. We needed to get good information — and the clear fact that pets do not play a significant role in transmission — out to our community to avoid disaster. And so we rolled out a communications plan to do just this.
Once we were assured that we could continue to care for animals in distress, the safety of our staff, had a modicum of financial stability and a community not panicked by false or misleading information, we began to move beyond these immediate preoccupations and looked into our community. Our community was suffering, animals were suffering and we wanted to help.
So the OHS opened its first ever emergency pet food program to help families struggling to get by during the crisis. Staff redeployed from shuttered programs began distributing food at the shelter and shipped pet food to community food banks who did not have access to pet food and litter.
Our partners were under threat. Many smaller groups rely heavily on event fundraising that had to be cancelled because of the pandemic. None have staff veterinarians. Many had limited access to supplies. So we reached out to share grant funds and other resources to get them and the animals they care for through the crisis. Several local groups identified access to spay/neuter surgeries as a significant need. To date, we have offered four all-day spay neuter clinics for partners.
As we entered the summer months, we knew that the numbers of stray and surrendered animals could skyrocket. A typical day in the warmer months could require intake of 30 or more animals. Most are not in distress. We simply could not sustain this and remain available to animals that required care in the shelter. A creative plan from another humane society led us to create our own plan for the kittens that were expected to arrive by the box load in late spring. We would quickly train finders and owners to care for the healthy ones outside the shelter until the kittens are ready for adoption. We essentially created a new foster volunteer program on the fly.
We also introduced telehealth for our foster volunteers and behavioural counselling for families waiting to surrender their healthy, but problematic pets.
As the community began to open up and our confidence in our infection-control measures increased, we felt comfortable to open adoptions in a safe manner. The interest in adopting had not waned in our community and we were mindful of the growing number of healthy adoptable animals occupying foster homes. We created a plan for physical-distanced, appointment-based adoptions. Though slow to find its footing, the new system is beginning to relieve our animal population concerns.
The past few months have been exceedingly difficult for everyone in our community and around the world. We have come to realize how fragile some of our systems really are and how dependent we are on other people. I am so grateful for everyone the animals depend on: our staff, our volunteers and our generous supporters. You have not forgotten our furry friends.
Looking Forward
The OHS five-year strategic plan expires in March of 2021. We were meant to have spent this year developing a new one. Unfortunately, strategic planning requires some level of predictability. That is, we need to be able to assume that the world next year and the year after is going to resemble this year at least in most major areas, or will at least change in some expected fashion. Frankly, now all bets are off. There are broad changes happening in almost every part of our world and we don't know where many will land. The world isn't going back to what it was, and we're not quite sure what it will become.
That doesn't mean the OHS isn't going to plan. We are. The health crisis has affected almost everything we do, and along the way we have learned a few things. Our colleagues at other humane societies have learned lessons too and we want to learn and share.
Our core values and our core work will not change, but some of the ways we changed because of the pandemic are actually better: more efficient and sometimes more effective.
So, rather than strategic planning that informs what we do, we are going invest our time in business transformation: how we do it.
We have set hypothetical reopening dates several times as there are many issues to consider before we welcome volunteers and the public back to the OHS. Our current working date is Feb. 1, with children's programming delayed until September.  But this is looking less and less likely, despite the good news regarding vaccines.
We don't yet know what the world and our community will look like in the future. Whatever it looks like, the Ottawa Humane Society will be here for the animals and for our community in the best ways we know how, just as we have for the last 132 years.
Just as you have been here for the animals and for our community.
Bruce Roney
President & CEO