Ginette's Story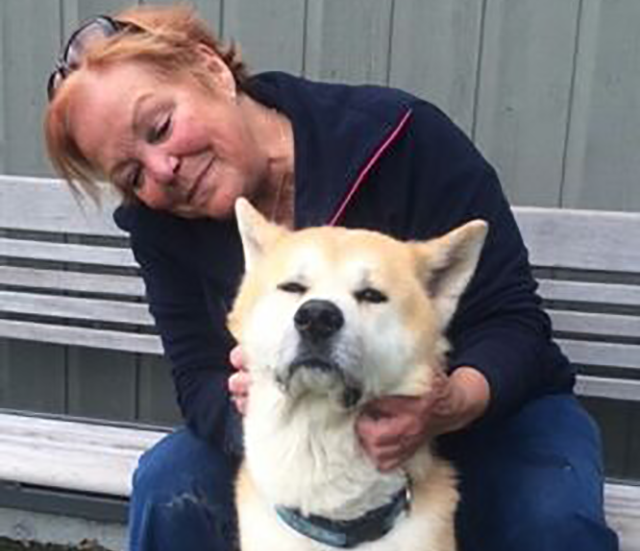 Long-standing volunteer and PAW monthly donor, Ginette Dubuc, is a hero for animals in need. Ginette woke up on Jan. 1, 2015, struck by the desire to help homeless dogs. She started volunteering with the Ottawa Humane Society, and over the years, she has generously given her time in various roles, including canine enrichment, humane education and ambassador programs.
One of the benefits of volunteering is that she can see the impact of her monthly gifts. Many animals admitted to the OHS have urgent medical needs, and Ginette knows first-hand how she is making the best care possible available to the animals. Thanks to Ginette and other PAW monthly donors, Ottawa's most vulnerable animals have a safe place to rest, recover and find their fur-ever home.
Growing up, Ginette had cats in her home, but she always had a soft spot for dogs. Having a canine companion has been especially important to Ginette throughout the public health crisis as her dog encourages her to get out of the house and go on walks while still being safe. Ginette's eager for the day when the OHS welcomes back volunteers and for the chance to connect with new animals, staff and other volunteers.
Last year, during the OHS's Day of Giving, Ginette generously increased her PAW monthly gift! She decided to share some of the money she's been saving on travel and other expenses to rescue more animals and give them the second chance they deserve. Will you join Ginette by becoming a PAW monthly donor today? Your ongoing gifts will help save the lives of animals in our community.