December 12, 2019
Charlie, Ottawa's Loneliest Cat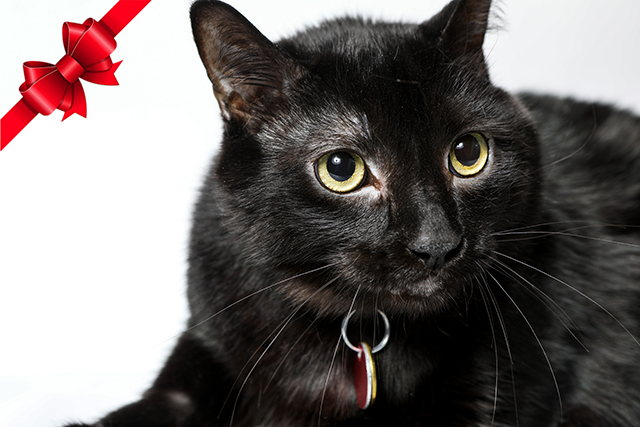 Christmas is coming and Charlie, a four-year-old black cat is about to spend his second yuletide in the care of the Ottawa Humane Society. In fact, he has been in our care since June 2018.
Charlie is a very loving, affectionate cat, but he's shy and needs time to warm up to people. He so shy that he can't cope well with the stress of a shelter environment — lots of smells, sounds and new people — which is why he's in foster care.
Charlie has a large collection of toys like cat dancers and laser pointers and loves to have fun with them with his foster volunteer. He loves birdwatching from inside the house. Charlie is looking for a quiet, calm household where he is the only pet. He's a shy, but healthy and a great cat.
We have tried everything to find Charlie a home. He has been featured on TV, on Facebook, on Twitter, on Instagram, we have shared his picture and profile here at the shelter. But like a handful of other cats in foster care because of fear of the shelter, since he isn't here to meet potential adopters, he keeps getting overlooked. And so, Charlie is about to spend another Christmas without a home. And we think this makes him Ottawa's loneliest cat.
We really want to find Charlie the home he deserves. Everything good that happens at the OHS is because we have a committed and generous community of supporters. And we need you to again step up. We have tried everything to find Charlie his home. Can you help find Charlie a home for the holidays?
Bruce Roney
President and CEO