October 22, 2020
Championing Animal Welfare
By Dr. Shelley Hutchings
The Order of Ottawa recognizes outstanding citizens of Ottawa for their contributions to many areas of city life. It's with great pride that I announce that OHS President & CEO, Bruce Roney, was inducted into the Order of Ottawa last week. Now, as Chief Veterinarian at the OHS, I have worked with Bruce for 14 years and I have seen first-hand the difference he's made for Ottawa's animals, and how he has helped others do great things.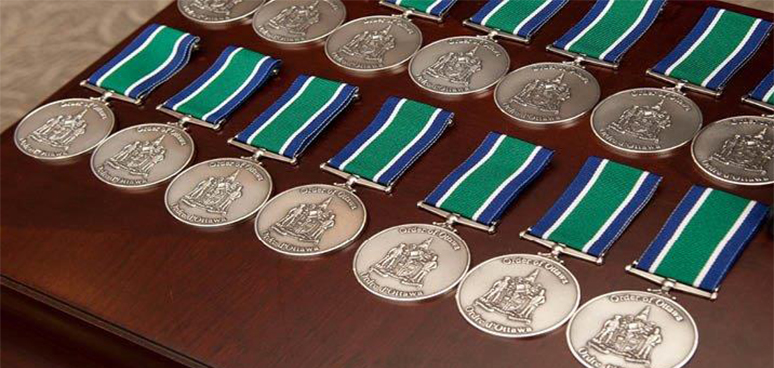 I began working with the OHS in the old building on Champagne Avenue. The facility was dated and was the cause of many challenges. Poor ventilation, imperfect heating and cooling, old surfaces that could not be properly disinfected, limited ability to isolate sick animals, less than ideal animal housing and over-crowding were sad realities. We relied on external veterinary services to help provide care for our animals, and it was a challenge to meet the demand of sterilizing all of our cats and dogs before adoption.
Bruce had a vision that brought us to a state-of-the-art facility. Comfortable and spacious animal housing, a full-service in-house veterinary clinic, safe off-leash outdoor dog play areas, an education centre and a welcoming adoption centre, all of this in a facility with infectious disease control at the forefront of design. Many former challenges disappeared and we focused our energy in new, dynamic directions to help animals in our care and in the community.
We have progressed from struggling to meet the demands of sterilizing animals, to performing veterinary dentistry and other non-routine surgical procedures on a regular basis. Last year alone, we provided veterinary dental care to 541 animals. And while it is currently suspended due to the public health crisis — we developed the Mobile Spay/Neuter Service to help many more animals in need in our community.
Bruce's vision for building a brighter future for Ottawa's animals included advancing education in our community on the humane treatment of animals. He spearheaded educational initiatives to help youth become well-versed in the humane treatment of animals. He helped our community's newcomers to better understand attitudes towards animals and learn more about available resources. Throughout, he increased the OHS's capacity to help the more than 8,000 neediest sick, homeless and injured animals that come into our care every year.
Helping Ottawa's most vulnerable animals is tireless work that involves many hands — Bruce would be the first to tell you that no one is an island. Whether caring for animals on the frontline in the clinic, or advocating for legislation and community awareness — it's all possible thanks to the many people who care so deeply for the animals.
Bruce's induction into the Order of Ottawa is a moment to thank everyone who makes it possible to provide Ottawa's homeless animals with the love and care they deserve.
Thank you, for all that you do.

Dr. Shelley Hutchings
Chief Veterinarian