November 3, 2023
An Evening of Care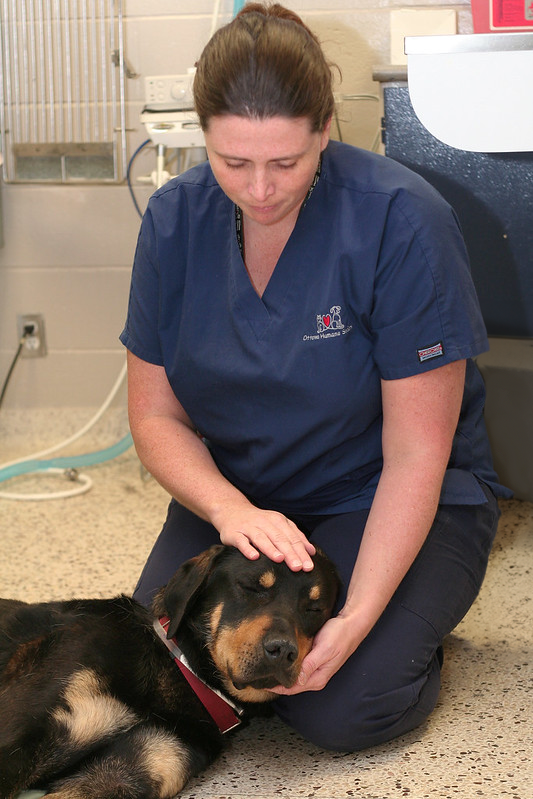 In just a few hours, my colleagues and I will be burning the midnight oil to provide spay and neuter surgeries and dental procedures for animals in need. We're all volunteering our time and many of us have already been working throughout the day. By the end, we'll be completely exhausted, but it will all be worth it.
You see, this night and its Herculean effort for the animals happens every year. It's in honour of a dear friend of the Ottawa Humane Society and Ottawa's homeless animals — Julie Laporte.
Julie started working at the OHS in 2001 and passed away in 2013. Each November for a special evening, our team volunteers their time to reduce our surgical backlog and help animals find their forever homes faster. We call the night Julie's Light.
Julie's compassion for the animals shone brightly and this is our way of keeping her light shining and honouring someone who was an incredible example of what it means to care. We're expecting to help 30 animals this evening, adding to the countless animals Julie has given a second chance to through her work and through inspiring others to step up for the animals.
We're volunteering our time this evening, but the supplies needed to provide these essential surgeries for the animals are not free. If you'd like to join us in honouring Julie's legacy, please consider making a donation to help us recover the cost of these medical supplies.
I've got to get back to preparing for tonight. Thank you for taking the time to read about Julie and this life-saving event that she made possible.
Dr. Shelley Hutchings
Chief Veterinarian