June 6, 2019
A Special Day at the Ottawa Humane Society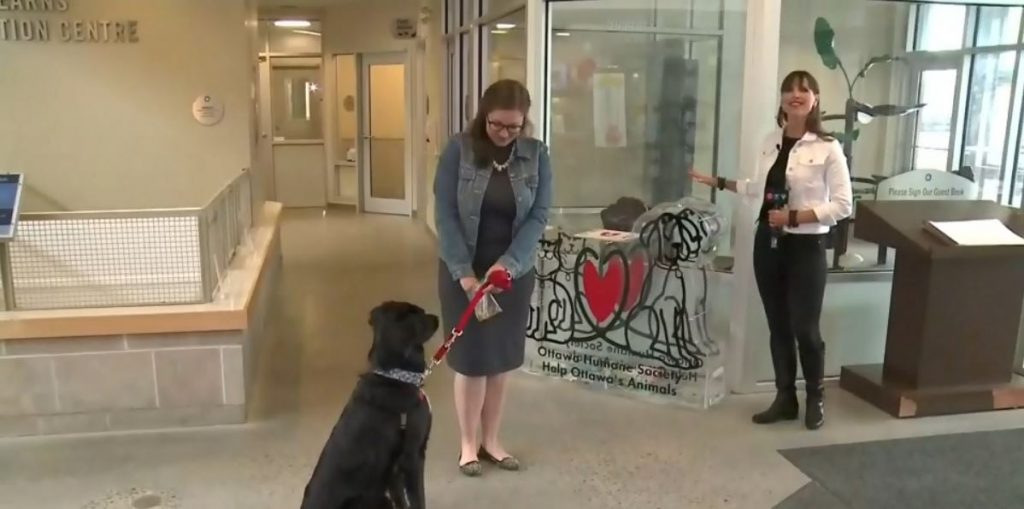 If you had visited the OHS on Monday, you would have seen a lot of visitors here in our shelter. CTV was here, joined by four local radio stations: Majic 100, 580 CFRA, TSN 1200 and Pure Country 94. They were here for an event called A Day of Giving.
From early in the morning into the evening, these committed stations told our community about some of Ottawa's abused, lost and homeless animals and how they are cared for here at the OHS. They also broadcast many of the ways that the OHS is trying to change the future for animals in Ottawa, through education and building compassion in young people, because in the end, the best shelter is a caring community.
The hope was to find new monthly donors—Humane Heroes—for the OHS PAW Program. PAW monthly gifts are the lifeblood of the OHS and the animals who need your care.
Many of you stepped up, showed that you care about animals needing care now and want to build a better future for those not even born yet. Thank you to all of you who did. Your love and your support make a difference. You save lives and give a second chance to our community's most vulnerable animals every day.
Bruce Roney
President and CEO
P.S. It's not too late to become a Humane Hero for the animals. Your monthly gift will save lives and give Ottawa's animals the second chance they deserve.