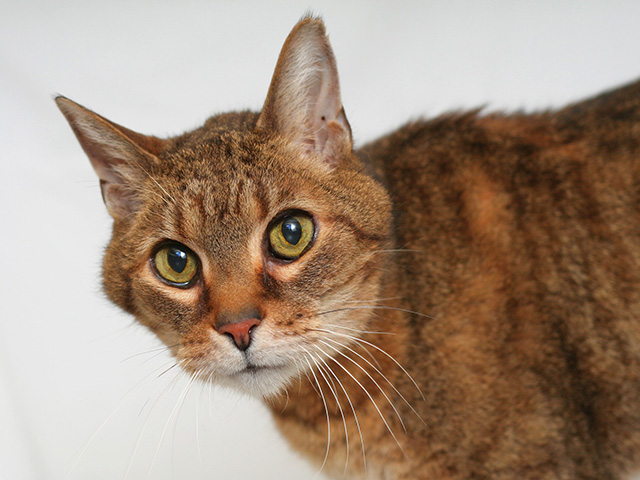 The issue of homeless cats is one that Ottawa and the Ottawa Humane Society have constantly grappled with.
With the support of the community, the OHS has taken many steps to address cat homelessness — from the Mobile Spay/Neuter Service and microchip clinics, to marketing and education campaigns on pet safety and identification.
But so many cats still come to the OHS, and local animal care partners see the same trend. There is more to be done.
On Nov. 16, 2022, the OHS hosted Ottawa's first-ever Community Cat Summit. Dr. John Boone, renowned wildlife biologist, facilitated the workshop, focusing on the science behind free-roaming cats. Participants brought insights into their day-to-day operations, challenges and successes managing free-roaming cats with the goal of working together to better support cats in Ottawa.
While there were many important takeaways from Dr. Boone's presentation, the most heart-wrenching was that the greatest victims — and those least seen — are the many young kittens born outside who suffer and lead lives that are cut horribly short.
Perspectives on cats in the community and responsibility to these animals must change. Efforts are needed for sterilization, and providing a safe world for cats to live in: either indoors, or outdoors safely supervised by their owner. Until then, too many cats will continue to suffer.
Collecting and analyzing data to understand what is happening in a geographical area, and using that data to develop local initiatives is key to supporting cat populations. However, collecting that data can be challenging.
The next step the OHS is taking is forming a community cat coalition involving key rescue groups in the area. This group will work together to provide immediate help to more cats and will also develop a data collection plan to assess free-roaming cats in Ottawa.
There are many more actions to come from the Community Cat Summit — stay tuned for more information on how you can help prevent cats from becoming homeless.