Advocating for animals during COVID-19... read more
If you do not see the full page with images, please click here.
Cats Belong Indoors
Last month, Toronto City Council voted against a progressive update to the city's animal welfare by-laws that would require domestic cats to be kept indoors unless supervised on leash and harness with their owners.
The outdoors poses many risks to cats. Traffic, predators, disease, parasites and conflicts with people threaten cats outdoors. Additionally, left to roam, cats decimate local bird populations.
While the OHS strongly recommends owners always keep their cats safely indoors, there are no by-laws in Ottawa that require the owner to do so. Each year, only 13 per cent of stray cats brought to the OHS are reunited with their families. Because of this low return rate, safe, healthy cats who are found outdoors are often best left where they are to avoid unintentionally causing the animal to become homeless.
To help protect cats in the community, the OHS has been making efforts to spread the message publically that the outdoors is not the place for domestic cats.
You can help by sharing these important messages. As well, if you know someone who allows their cat to roam, the OHS has talking points to help start the conversation about the importance of keeping cats indoors.
Threatening Local Dogs to Save a Dog Abroad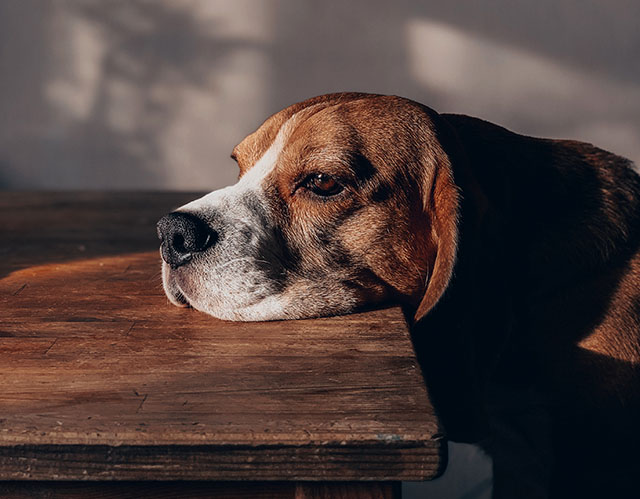 In June, the Canadian Food Inspection Agency (CFIA) announced that by Sept. 28, commercial dogs from countries at high-risk for dog rabies would no longer be permitted to enter Canada.
The OHS, Canadian Veterinary Medical Association, Humane Canada, and other humane societies and SPCAs across the country support the CFIA's decision to prevent the introduction and spread of dog rabies in Canada.
Rabies is not the only disease that could be introduced to Canada through importation. Just 45 years ago, canine parvovirus was unheard of in Canada. Today, parvovirus is a constant fear for shelters and owners alike. CFIA's decision is necessary to prevent future outbreaks of new, deadly diseases.
Even importing dogs from the United States has its risks. As American shelters in a handful of southern states overflow with dogs, some have reached out to the OHS to explore transferring animals to Ottawa to be rehomed. To avoid introducing new diseases to Ottawa's animals, the OHS must decline these requests.
The OHS only transfers animals from communities in the Territories, northern Ontario and Quebec and makes efforts to help prevent pet overpopulation in the communities it works with.
While the urge to rescue every animal everywhere is strong and noble, it needs to be done with careful consideration and planning to avoid causing more harm than good.
If you're thinking about welcoming a new pet into your life, find out how to do it responsibly.
Monkeypox Transmission to Dogs
Epidemiologist, Dr. Scott Weese recently blogged about a case reported in the Lancet of human to dog transmission of monkeypox. Dr. Weese's first message: don't panic.
There is cause for concern, however, as the case for transmission is strong.
Weese's advice is if you have monkeypox or have been exposed, limit your contact with other individuals, both human and animal. This includes trying to prevent any direct contact and reducing time spent in close proximity as well as contact with potentially contaminated items, such as sheets, towels, and furniture.
Dr. Weese does not recommend temporarily rehoming the pet as she may have already been exposed — creating a potential transmission to a new household. He argues, "As with COVID, it's probably best to keep the pet in the household and let the pet and owners get through the situation together in isolation."
Dr. Weese writes that, like COVID, monkeypox transmission risk is mostly to, rather than from, the pet.
You can find Dr. Weese's full blog here.
Climate Change — An Ill Wind
The deadly effects of climate change are here and only will only amplify without action. In late May, the derecho event that cut through Ottawa and many other parts of Ontario was just an example of the devastation to come.
The storm smashed through Ottawa's infrastructure, toppling more than 400 hydro poles, uprooting trees, and damaging countless homes. Many — the OHS included — were without power for more than a week.
Record-shattering weather events have now become commonplace. Just last summer, northwestern Ontario endured a larger and more intense season of forest fires than ever before. On the west coast, forest fires obliterated the town of Lytton and a heatwave killed off billions of shellfish, and it was only two years ago that wildfires in Australia killed more than one billion animals.
It is no longer a question of if a climate calamity will strike, but when, and the time between these events is constantly shrinking.
Some consequences of climate change are now irreversible, but it is still possible to prevent or limit more damage.
Individual action, and its importance, remains ever relevant, but only governments truly have the ability to make the massive changes needed to save the planet and its human and animal inhabitants.
Demand government action on climate change, and remember that your voice could save the world.
Will You Be There for Animals Like Bea?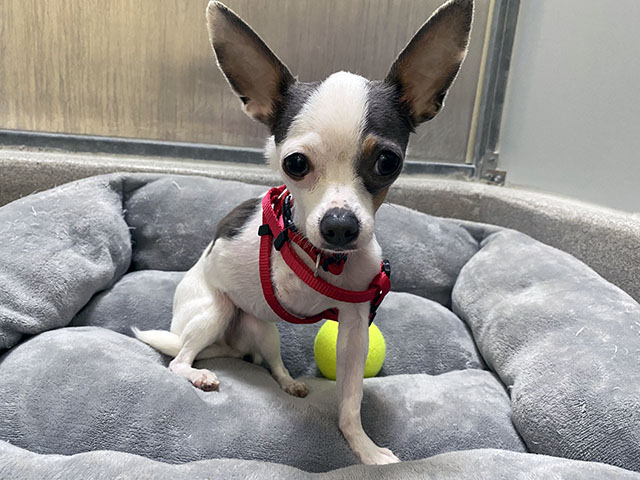 Will you give animals like Bea a second chance at life? Your gift today will ensure homeless, injured animals receive the medical treatment, love and compassion they deserve.
When Bea, a two-year-old Chihuahua, arrived at the OHS, she was limping and could not put any weight on her right front leg. It was clear that something was very wrong.
X-rays revealed that little Bea's shoulder was fractured. Because of Bea's size and the location of the fracture, the best way to ensure she could live her best, pain-free life was to remove her injured leg.
OHS veterinarians removed Bea's leg, and she recovered in the OHS critical care unit with close monitoring and pain medication to help keep her comfortable.
Bea still has a few more obstacles to overcome before she is ready to find her forever home. But thanks to caring people like you, Bea and other animals in need can receive the care they desperately need.
Each gift you give makes a difference, gives hope and saves lives. Will you give second chances to precious animals like Bea?
Thank you to our sponsors:
Ottawa Humane Society
245 West Hunt Club Rd, Ottawa, ON K2E 1A6
donations@ottawahumane.ca | www.ottawahumane.ca
The Standards Program Trustmark is a mark of Imagine Canada used under licence by the Ottawa Humane Society.
The Humane Canada Accreditation Program mark is a licenced mark of Humane Canada used under licence by the Ottawa Humane Society.
Privacy Statement
Manage your Email Preferences