Advocating for animals during COVID-19... read more
If you do not see the full page with images, please click here.
The System is Failing Animals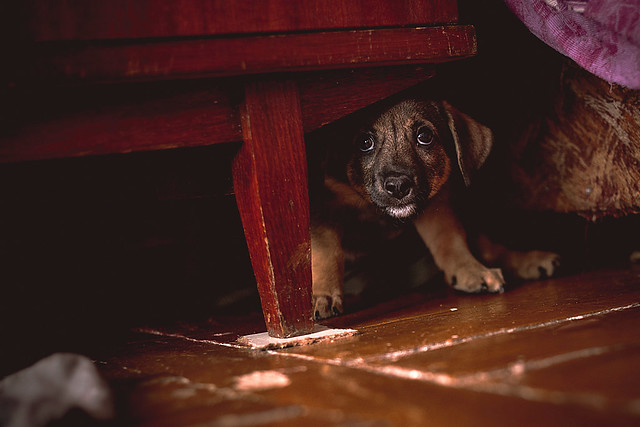 The provincial system for animal cruelty and neglect is failing animals like Bane, a puppy who was tortured and killed by his owner in Ottawa.
Bane was tortured to the point that neighbours recorded the sounds of Bane being beaten. The neighbours called 911, and police came to the scene three times, never intervening to save the puppy, and never calling provincial authorities. According to the report, neighbours later called the province themselves and were told that the province would send someone to investigate, but it could take a few weeks. A fourth call to police resulted in officers entering the apartment and finding the puppy dead. Bane's autopsy revealed that he died of trauma, internal bleeding and shock, possible drowning, or choking on vomit.
Until the introduction of the Provincial Animal Welfare Services (PAWS) Act, humane societies and SPCAs in Ontario enforced animal protection legislation. Under the act, it is the responsibility of the Ministry of the Solicitor General to investigate animal cruelty and neglect and enforce legislation.
The system has proven to be wholly inadequate. The provincial animal welfare service is available inconsistently and for limited hours. It's rarely immediately responsive. Emergencies and after-hours calls fall to the police. When the transition occurred, the ministry was to train police services on the legislation and how to implement it to protect animals. It is unclear if the training ever happened in a substantial way.
Since the Solicitor General took over responsibility for enforcement of animal cruelty legislation, the province has demonstrated poor communication and cooperation with humane societies and SPCAs as partners, failures with the dispatch centre, and poor animal welfare and enforcement practices.
The system failed Bane, and it's failing other animals in Ontario.
Contact Solicitor General Sylvia Jones and demand better for Ontario's animals.
A Stampede of Cruelty
In 2020, the Calgary Stampede was cancelled because of the public health crisis.
This year, the Calgary Stampede has returned, but chuckwagon racing, an event responsible for more than 100 animals deaths since 1986, are still off the bill because of lingering caution related to the public health crisis. Stampede organizers promise chuckwagon racing will return in force in 2022.
COVID sparing animals from dying for human entertainment was a temporary pause on the cruelty, but it won't prevent the suffering and deaths to come. Attendees have the power to end animal suffering for entertainment by voting with their wallets and forcing the entertainment industry to adapt. In the past 12 months alone, greyhound races came to an end in Florida and circuses in France are transitioning from live animal shows to holograms.
If enough people show they won't support animal abuse for profit, the Calgary Stampede may pull back the reins on exploiting animals for entertainment.
Wildlife in Ottawa
Summer in Ottawa means warmer weather and more wildlife in urban settings. Ottawa has already seen its fair share of wildlife with a bear in a Barrhaven backyard, coyote sightings and more.
These wildlife conflicts are largely because of expanding city boundaries. As the city grows, more land is developed, and wild animals lose more habitat. This expansion will only continue and conflicts will only increase if a better job can't be done of learning how to coexist with wild animals.
How can you prevent and resolve conflicts with wildlife?
Be aware of your surroundings. Most wildlife don't want to see you any more than you want to see them. For those who enjoy taking photos of wildlife, do so from a safe distance — wild animals can be unpredictable and dangerous when they feel threatened.
Report wildlife concerns to the appropriate agency:
Coyote sightings can be reported to the City at 311 for tracking purposes. If the coyote is a threat to public safety, call the Ottawa Police Services at 613-236-1222 ext. 7502;
Bears should reported to the police if they pose an immediate danger. For more information on bear conflicts, call the Ministry's Bear Wise program by calling 1-866-514-2327; and,
Deer or moose should be left alone unless they are injured, trapped and cannot escape or are a threat to public safety, in which case they should be reported to the police at 613-236-1222 ext. 4
Talk to your city councillor about ensuring that Ottawa's plans reflect an understanding and appreciation of urban wildlife.
Dogs Die in Hot Cars
Every year, the OHS reminds the public of the dangers hot cars pose to pets and every year, dogs are still left in parked cars and exposed to conditions that cause extreme suffering, brain damage and death.
Dogs die in hot cars. Even if left alone for just a few minutes. Even if the window is partially open. Even if it doesn't seem to be that hot outside. The only way to protect your dog is to never leave him alone in a parked vehicle and to leave him safe at home whenever possible.
This summer, take action to protect dogs from suffering — take the pledge to protect dogs from hot cars.
Buddy & Belle: Gilbert
Meet Gilbert, a nine-week-old puppy who was brought to the OHS after being thrown out of the window of a moving vehicle.
"I only needed to look at Gilbert to know something was seriously wrong." said Dr. Shelley Hutchings, OHS Chief Veterinarian. After close examination, it was found that Gilbert had three broken ribs. Gilbert could not move or even breathe without being in pain.
More Ways to Help the Animals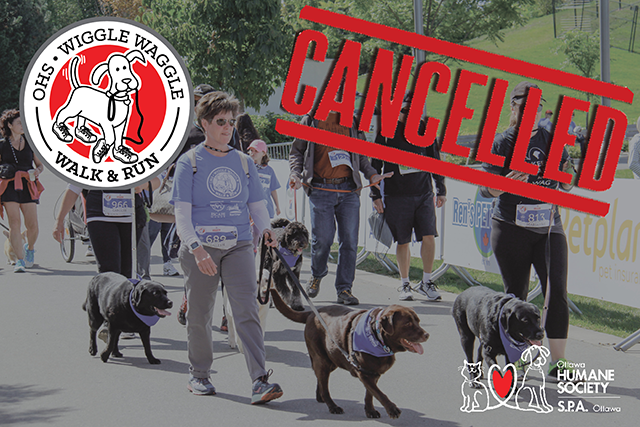 In the interest of safety, the OHS has made the decision to cancel this year's annual Wiggle Waggle Walk and Run. However, there are still many ways you can help Ottawa's animals! Consider buying tickets for an OHS lottery, hosting a community event for the animals, purchasing gifts for Ottawa's animals or making a simple donation. All of these can go a long way toward helping animals in need.
Thanks to Jack Astor's for Helping the Animals!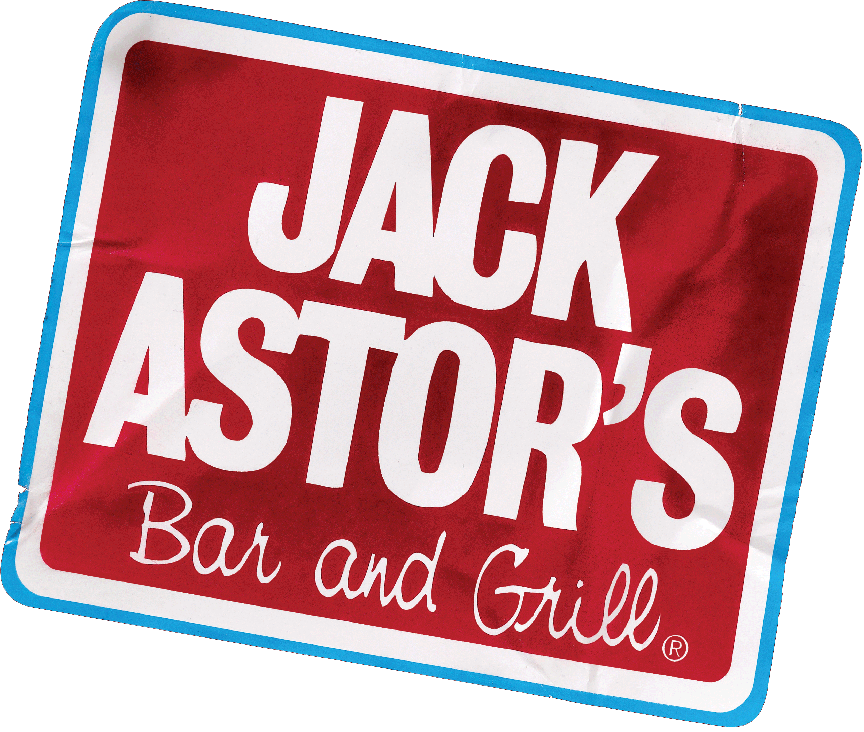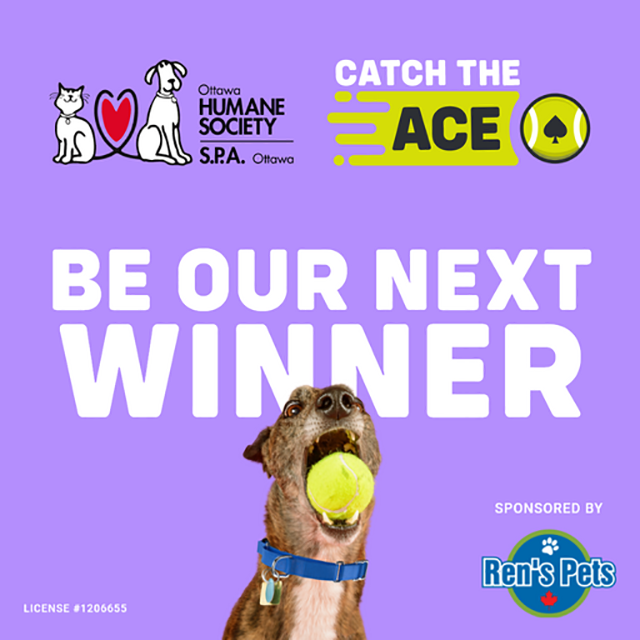 Thank you to our sponsors:
Ottawa Humane Society
245 West Hunt Club Rd, Ottawa, ON K2E 1A6
donations@ottawahumane.ca | www.ottawahumane.ca
The Standards Program Trustmark is a mark of Imagine Canada used under licence by the Ottawa Humane Society.
The Humane Canada Accreditation Program mark is a licensed mark of Humane Canada used under license by the Ottawa Humane Society.
Privacy Statement
Manage your Email Preferences