How to advocate for animals in the upcoming election... read more
If you do not see the full page with images, please click here.
Pit Bulls: Fixing the Quick Fix that Didn't Work
The provincial legislature is currently considering Bill 147, a private member's bill that would lift the 15-year-old ban on pit bull terriers and anything that looks like them in the province.
You should care because breed bans don't work. Statistics for Ottawa are unavailable, but the City of Toronto reports that the number of dog bites are up since the much ballyhooed legislation was introduced: yes, up, not down. In fact, a Global News report in February 2016, found that Toronto's reported dog bites have been rising since 2012, and in 2013 and 2014 reached their highest levels this century, even as pit bulls and similar dogs neared local extinction.
Locally, the City of Ottawa has taken the approach that the legislation should be used to address individual situations and have, as yet, not enforced the global ban. The OHS has refused to participate in mass euthanasia of a breed, and it addresses dogs as individuals, not simply as breeds. Since pit bulls cannot be legally adopted in Ontario, the OHS relies on out-of-province transfers to place safe members of the breed.
So what does work? Many jurisdictions have researched good solutions to the real problem of dog bites and have concluded that legislation to prevent dog bites and to manage aggressive dogs should focus on the individual dog and the owner not the breed.
In 2012 the Australian Veterinary Association (AVA) commissioned a report into the causes behind aggressive dogs. The report found that there was little evidence to support banning particular dog breeds as a way of addressing canine aggression in the community. Instead, education of the public and legislative tools that equip animal management authorities to identify potentially dangerous individual dogs offer the best results in reducing incidents with aggressive dogs.
The report found that any dog of any size, breed or mix of breeds has the potential to be aggressive and to be declared dangerous so dogs should not be declared dangerous on the basis of breed or appearance. Each individual dog should be assessed based on his behaviour. It added that the role of the dog owner is a critical factor.
What can you do?
You can write your MPP. Tell MPPs that breed bans don't work, and that animals are losing their lives needlessly under this legislation. Tell them that you are concerned about human safety, but that there are more effective and more compassionate options.
Ottawa's (former) Loneliest Cat
Poor Charlie is a cat who came into OHS care in June 2018. He had some long-term medical challenges, and most importantly he was extremely shy.
Unfortunately, Charlie had a hard time coping with the foot traffic and noises in the shelter, so a foster volunteer cared for him. Sadly that meant nobody knew about Charlie. The OHS communications team promoted him as often as possible on social media, television and in blogs, but nothing seemed to work.
The OHS even placed Charlie on hold for pending adoptions several times over his nearly two years in OHS care, but he just couldn't find his loving forever family.
In 2018, Charlie spent his first Christmas in OHS care. It's not uncommon for an animal to spend their holidays with the OHS, but nobody could've predicted just how much longer he would be there.
Approaching the following holiday season, the OHS made a commitment to find Charlie a home no matter how much effort it took.
The OHS featured Charlie in videos, articles, social media posts and more to ramp up his promotion. Anything to find poor Charlie a home.
Lucky for Charlie, his story reached the right person. Just days before the holidays wrapped up, a family asked to meet Charlie, and they welcomed him to their home just days later.
Charlie's second chance wouldn't be possible if it wasn't for generous donors like you. The OHS wouldn't be able to care for long-stay animals like Charlie without your generous support. So thank you, from Charlie and the over 8,000 other animals you will help care for this year.
You Can Help Build a More Humane Community One Presentation at a Time
The humane education program teaches children and youth about responsible pet ownership, dog-bite prevention and the role of the OHS in our community. A two-member team of humane education volunteers deliver a one-hour, scripted presentation in French or English, which often includes an interaction with a companion animal. Volunteers are responsible for either giving the presentation (presenter) or facilitating a visit with a behaviourally assessed companion animal (handler).
Last year the humane education team taught close to 10,000 children/youth in Ottawa. To continue to this important work, the OHS needs your help! If you enjoy teaching children and youth, and want to positively impact the lives of our next generation of pet owners, please contact the OHS manager: volunteers at volunteer@ottawahumane.ca to learn more.
One Billion Animals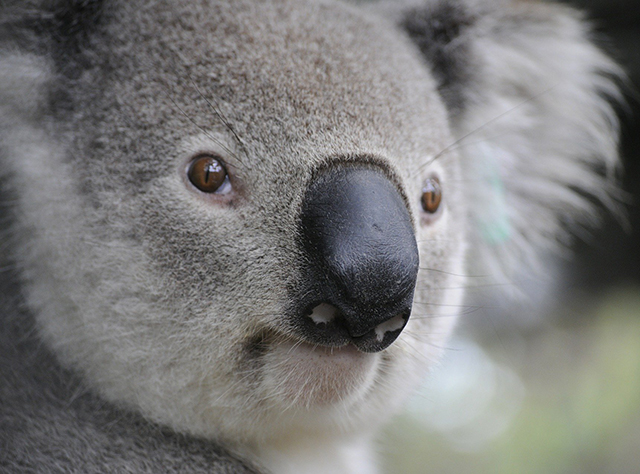 For the animals in Australia, this new decade is off to a devastating start. Over the past few months, Australia has been host to thousands of bushfires. In January, the situation intensified when large fires began merging, making escape more difficult for animals and humans alike.
This certainly isn't the first ecological disaster in recent years. In 2019 a large portion of the Amazon rainforests burnt, and right here in Canada, devastating wildfires happen on an almost yearly basis now. It is, however, the most devastating recent event, with as many as a billion animals perishing.
Bushfires have always existed, but in recent years they've intensified as the global temperature continues to rise and weather events become more intense. Most animals are unable to flee large bushfires like the ones in Australia right now, so they're the most helpless victims.
Governments around the world need to take the protection of animal habitat far more seriously, so hopefully this catastrophe is the wakeup call they needed. Please voice your concern for the animals by sharing this article with your friends and family to make them more aware of the animals impacted by fires in Australia.
Buddy & Belle: Chuck (A227906)
My name is Chuck, and I came into OHS care with no ID, collar or microchip, was not neutered and I had a noticeably deformed right front leg. Read my story to learn more about me and how you can help the more than 8,000 other animals that will come into OHS care this year.

Read more
Be a hero for an animal today....
Bake for the Animals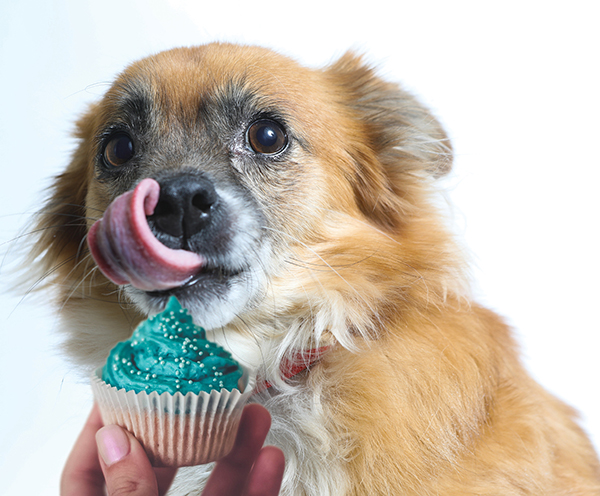 Ladies and gentleman, start your ovens — it's time to Bake for the Animals! Whether you prefer cookies or brownies, danishes or macaroons, bake whatever makes your tail wag to help the more than 8,000 animals that come into OHS care each year. Bake for the Animals runs from Feb. 24 to March 1. To start baking, visit ottawahumane.ca/bake!
How is the Problem Fixed?
For years the benefits of spaying/neutering pets has been a focus in animal welfare. It's probably one of the first discussions you have with your veterinarian when you welcome a new pet to your family; the research is clear that the surgery results in healthier and happier pets by reducing medical risks and behavioural side effects.
The benefits don't stop there, because when a pet is spayed or neutered an owner has made the decision to be a responsible pet owner and potentially save the lives of hundreds, even thousands of homeless animals. The OHS recognizes cost and transportation as barriers to this, and made it easier for low-income pet owners to access spay/neuter for their cats. Since 2016, more than 6,000 cats have been sterilized at the OHS Mobile Spay/Neuter Clinic in communities throughout Ottawa.
These are the cats that are lucky enough to have a home; there are still thousands of cats in Ottawa that are homeless and suffering every day. The OHS continues to address animal homelessness by operating an open admission shelter, and also with specialized initiatives like Working Whiskers and the Feral Cat program. This month the OHS recognizes February as Spay/Neuter Awareness month, and is proudly participating in World Spay Day on Feb. 25. This year, a group of talented and dedicated people will be working and volunteering in the OHS clinic to spay/neuter dozens of animals from the shelter and those in the care of local partners.
To help recognize February's cause, consider these actions you can take to fix the problem of pet overpopulation:
Become a PAW monthly donor and support events like World Spay Day at the OHS.
If you're faced with a non-believer pass along some benefits of spaying/neutering:

Potentially saving pet owners thousands of dollars in veterinary costs later on in the pet's life;
Decreases the urge to roam from home;
Reduces or even eliminates marking behaviors;
Eliminates the surprise of a litter needing vet care and homes; and
Reduces the number of suffering, homeless animals.
Spay/neuter is the most responsible decision an owner can make for their pets, and for all animals in Ottawa. The OHS sterilizes every cat, dog and rabbit before adoption, and will continue to subsidize low-income cat owners with spay/neuter.