Youth Apprenticeship Program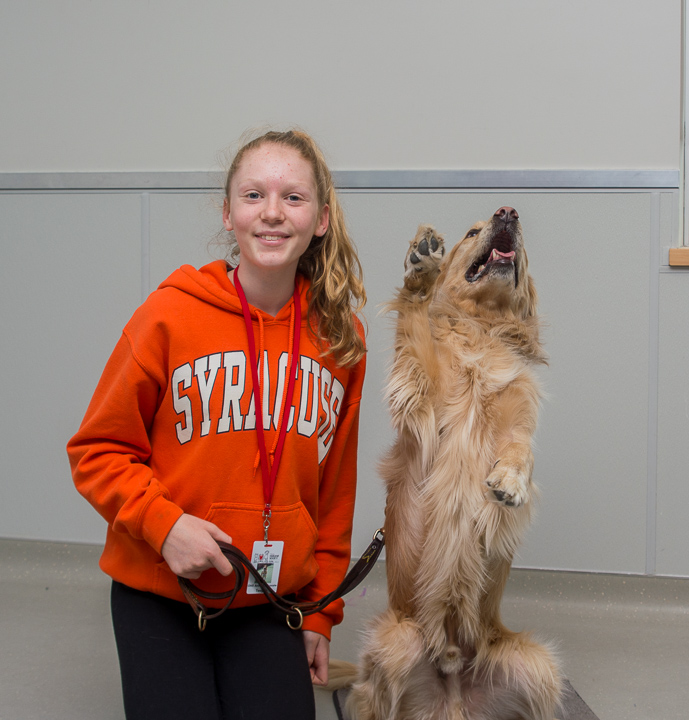 Please note—as a result of the COVID-19 public health crisis, we have suspended on-site youth programming.
We will continue to update our site, as we resume operations.
Calling all young leaders! The Youth Apprenticeship Program (YAP) provides youth in Grades 7-10 with a unique opportunity to further explore their love for animals with specialized programming over the course of four consecutive weeks. Each week, participants learn about a specialized topic related to animal care and welfare.
All YAP participation hours can contribute to High School Community Service Hours (approximately six hours per session).
Youth enrolled in this program can look forward to:
A behind-the-scenes tour of the OHS
Learning about animal-related careers
Animal interaction
Understanding canine and feline body Language
Exploring the topic of responsible pet ownership
Hands-on practical training (animal enrichment, grooming, walking, training, etc.)
Viewing a spay/neuter surgery video
Volunteering (making cat toys, e-collars and/or stuffing adoption packages)
A deep dive discussion about trending humane education topics:

Cosmetic testing on animals
Food animal welfare
The use of animals in entertainment
Age Requirement: Grade 7-10 students
Cost:  $150 (for four 1.5-hour sessions)
Program Hours:  6:30 to 8 p.m.
OHS YAP Refund Policy: Parents are required to cancel their child's registration through the MyTime online system. Cancellations without penalty must be submitted seven days prior to the program start date. Any cancellations made within seven days of the program start date will result in an automatic administration fee of $150 being charged through the MyTime online system:
For more information, contact our supervisor: programs by phone at 613-725-3166, ext. 298 or by email at programs@ottawahumane.ca.