Animal Advocate Program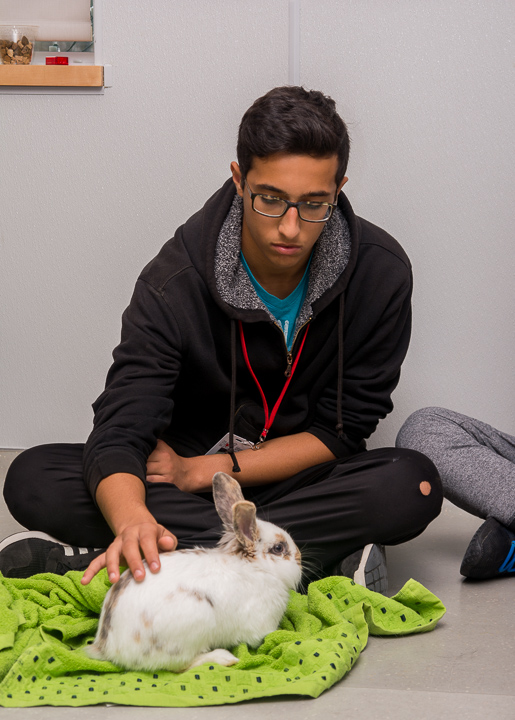 As we reopen, we are planning to open registration for the Animal Advocate Program in December 2021.
Find out more about our reopening plans.
Do you know someone who has always wanted to work with animals after they graduate?
Animal-related careers are all about hard work, and compassion. This great opportunity for youth who are interested in animal welfare to learn all about the OHS and a wide variety of animal-related careers. At the end of the day, each participant receives an OHS Animal Advocate Certificate of Completion.
Youth can look forward to:
A behind-the-scenes tour of the OHS
Learning about animal-related careers
Animal interaction
Live surgery viewing
Dog training demonstration and practice
Grooming demonstration and practice
Dog walking
Special guest speakers (e.g. dog trainers, vet techs, adoptions counsellors)
Age Requirement: Between 12 and 15 years of age
Program Hours: 9:30 a.m. to 3 p.m.
Cost: $60 (includes pizza lunch)
For more information, contact our supervisor: programs by phone at 613-725-3166, ext. 298 or by email at programs@ottawahumane.ca.