Private Dog Training Classes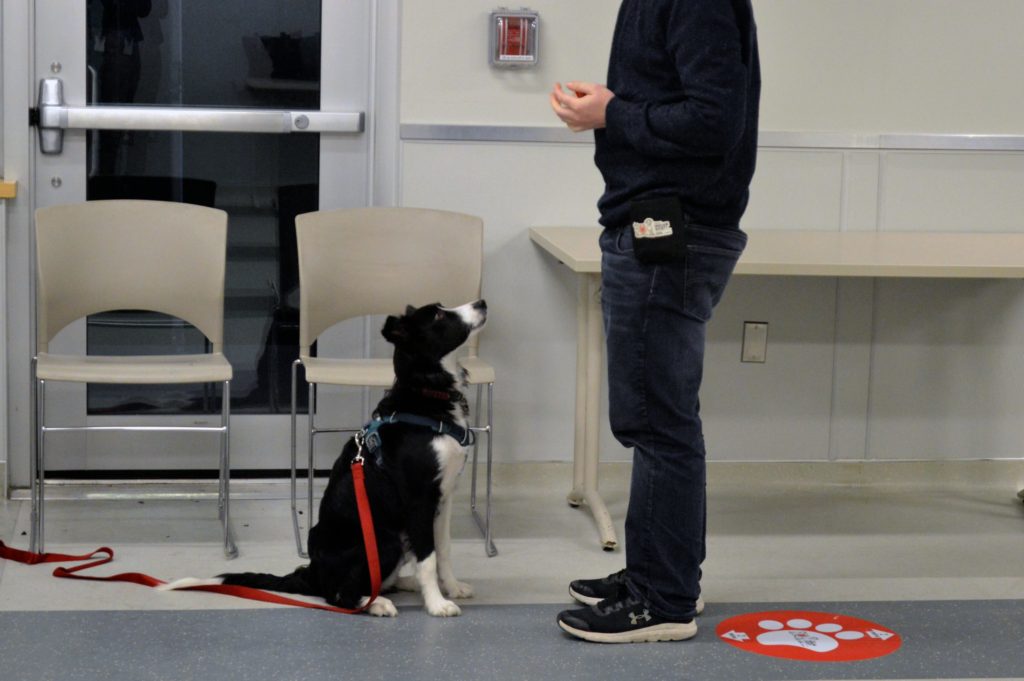 The OHS offers private dog training classes both virtually (through Zoom) and in- person, to provide dog owners with behavioural support and specialized training for their canine companions.
Important COVID-19 Update: to ensure the health and safety of all participants and staff, in-person private dog training classes are suspended until further notice. Virtual private dog training classes are still available.
Virtual and in-person private lessons are geared towards owners who need customized assistance with specific behaviours, such as:
Recall
Loose-leash walking
Jumping up
Mouthing/nipping
House-training
General basic obedience (sit, down, stay, leave it)
General Q&A
Body handling
Stranger-directed aggression (not available virtually)
On-leash reactivity (not available virtually)
Please note that we are not able to assist with separation anxiety at this time. We recommend a Certified Separation Anxiety Trainer.
Both in-person and virtual private training classes are offered Tuesday and Wednesday evenings.
Cost:
$325 (one-hour consult + four x 45-minute sessions)
$65 (additional 45-minute session)
For in-person private dog training classes, dogs must have the following vaccinations:
Parvovirus, Distemper, Adenovirus and Parainfluenza (up-to-date)
Bordetella vaccine (up-to-date)
Rabies vaccine (up-to-date)
COVID-19 Safety Protocols for in-person classes: In order to create a safe environment for all participants and trainers, proof of COVID-19 vaccination, daily pre-screening, masking and physical distancing will be required for in-person sessions.
Upon arrival to the OHS for the first time, training class participants must present a valid COVID-19 vaccine certificate with official QR code. For more information, click here.
A maximum of two human participants from the same household will be permitted to accompany each dog. Children attending class must be over the age of 12, accompanied by an adult and fully vaccinated for COVID-19.
Spaying and Neutering: Spay or neuter is recommended but not required for class. Read more about our position on spay/neuter here.
For VIRTUAL private dog training         Register Now
*** In-person private dog training is currently suspended until further notice.
Private Training Cancellation Policy: Refunds are not available. Cancellations 48 hours in advance of a scheduled class may be rescheduled. Cancellations within 24 hours of a scheduled class cannot be rebooked.
For more information, contact us by email at programs@ottawahumane.ca, or by phone (613) 725-3166, ext. 298.