Advocating for animals during COVID-19... read more
If you do not see the full page with images, please click here.
Protecting Animals in and from Captivity
In late 2020, the Jane Goodall Act was first announced. The act aimed to improve protections for exotic animals in Canada, but was later swept away as the federal election was called. Last month, Senator Marty Klyne reintroduced the act in the Senate.
If the Jane Goodall Act (S-241) passes, it will:
Phase out elephant captivity in Canada;
State that science, empathy and justice require everyone to respect the biological and ecological characteristics and needs of animals;
Ban new captivity of great apes, elephants, and 800 other species including big cats, bears, wolves, seals, sea lions, walruses, certain monkeys, and dangerous reptiles unless in the interest of individual welfare and conservation, or non-harmful scientific research;
Ban the use of designated animals in performance;
Afford designated animals limited standing under the law; and,
Create a permitting system for animal care organizations which requires that they meet high standards of care and have whistleblower protection.
The OHS believes that the best place for wild animals is their natural environment and that where confinement is necessary, animals must be provided with an environment that fulfills physical, psychological and social needs. The Jane Goodall Act is a large stepping stone towards this goal.
You can help drive better protections for exotic animals in Canada. Reach out to your MP to show your support for the Jane Goodall Act.
Establishing a Baseline for the Animals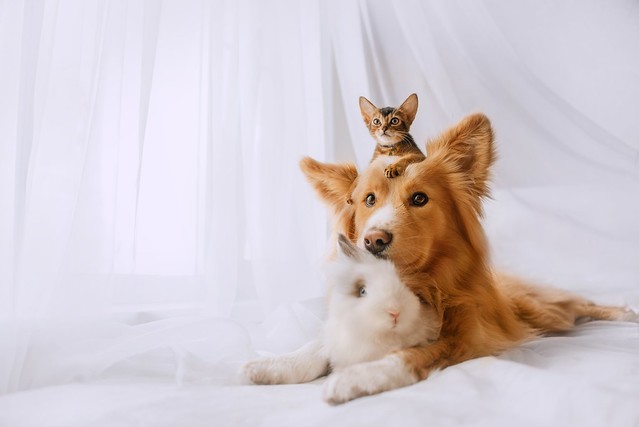 In 2018, the OHS's national partner, Humane Canada created methods for measuring progress in improving animal welfare in Canada. Measuring Progress Toward a Humane Canada lays out a series of indicators that establish a baseline for the state of animal welfare in Canada and provides a roadmap for how to improve protections for animals throughout the country.
This month, Humane Canada's first detailed report examined the legal keystone, and found that there is much work to be done. Of the 12 indicators examined, training of justice stakeholders was the only one that was determined to be good or trending in the right direction.
Particularly concerning is Canada's lack of clear, consistent and harmonized enforcement of animal welfare legislation. This shortcoming is painfully apparent in Ontario's fumbling implementation of the PAWS Act. Ontario's lack of coordinated efforts and clear lines of accountability have resulted in tragic consequences for animals throughout the province, as brutally demonstrated in last year's case of Bane the Rottweiler puppy.
But you can make a difference for the animals. On June 2, Ontarians will have their say as to who will form the next provincial government. Major political parties have yet to announce significant policy positions for the animals, which means it is even more important for you to raise your voice. Contact your MPP and tell them you want better protection for Ontario's animals to be part of their platform.
Vital Services for the Community
As restrictions for the pandemic relax in Ottawa, the OHS has been able to resume microchip clinics and subsidized spay/neuter services.
At the start of March, microchip clinics and spay/neuter services began at the shelter on 245 West Hunt Club Road. By the end of the month, the OHS microchipped 35 of Ottawa's animals over the course of four clinics and spayed/neutered more than 30 cats whose owners would not typically have been able to afford the service.
The need for microchips in Ottawa is high and clinic dates at the OHS were fully booked days after posting.
The need for subsidized spay/neuter services also remained high throughout the pandemic. The OHS recently began scheduling appointments from a waitlist that has been growing since 2020, when the OHS was forced to first suspend the service.
There is still a lot of work to do to catch up on close to two years of demand for these services, but the OHS is working hard to meet the needs of Ottawa's pet owners.
Wildlife Encounters
If you see a baby wild animal that might need help, always take a moment to think before intervening. Is there an immediate threat present? Does the animal seem injured? Often their mother is nearby, and the wild animal is best left alone. If there is a wild animal in need, call the Ottawa Humane Society at 613-725-3166 ext. 221 for advice.
For large wildlife, such as deer, moose and bears, call Ottawa Police Services at 613-236-1222.
The Rideau Valley Wildlife Sanctuary is also available for help at 613-258-9480.
For more information, visit ottawahumane.ca/services/wildlife-faqs/.
Buddy & Belle: Addie
Addie, an eight-week-old kitten, was rushed to the OHS after being found with a serious injury to her jaw.

OHS veterinarians found that along with a fractured jaw and degloved chin, part of Addie's jaw bone was missing.

Read more of Addie's story and help her heal.
Thank You for Supporting Ottawa's Animals!
Thank you for being a PAW monthly donor! Lexie, a seven-year-old cat, was found lost, alone and injured. After Lexie arrived at the OHS, staff noticed she was limping. She needed a femoral head ostectomy (FHO) surgery, a procedure that removes the head and neck of the femur, on both her hind legs to restore pain-free mobility to her hips.
Because of you, Lexie got the medical care she needed. After a long recovery, Lexie is ready to find her forever home. You help animals like Lexie every day of the year!
Thank you to our sponsors:
Ottawa Humane Society
245 West Hunt Club Rd, Ottawa, ON K2E 1A6
donations@ottawahumane.ca | www.ottawahumane.ca
The Standards Program Trustmark is a mark of Imagine Canada used under licence by the Ottawa Humane Society.
The Humane Canada Accreditation Program mark is a licenced mark of Humane Canada used under licence by the Ottawa Humane Society.
Privacy Statement
Manage your Email Preferences