A GREAT-DANE-sized newsletter with wonderful things YOU make possible!
If you do not see the full page with images, please click here.
Thank You for Helping Us Save Lives!
Every spring we celebrate the successes and accomplishments of the previous fiscal year (ending March 31) when we review the year's metrics. You, our volunteers, continue to be an integral part of our success by giving us more than 52,665 hours last year. For this, we sincerely thank you!
Here are some accomplishments you helped us achieve:
2,982 surgeries performed on animals admitted to the OHS;
2,299 sterilizations performed on felines admitted to the Mobile Spay & Neuter Clinic;
409 humane education presentations given to children and youth across our community;
$205,856 raised through our Wiggle Waggle Walk & Run; and,
165 dogs and 613 cats received behavioural intervention, helping them to find their forever families!
In addition, over 300 volunteers gave 1,311 animals a second chance through our foster program:
Thank you for helping us to save lives—we could not do it without you!
UPCOMING EVENTS

Save the Date: Wiggle Waggle Walk and Run




The 2019 Wiggle Waggle Walk & Run, presented by Hill's Pet Nutrition, is a great way for our community to come together with our four-legged friends to raise money for the nearly 10,000 animals that the OHS cares for each year. This event offers many activities including: a K9 fun zone, family fun zone, puppy PAWcasso booth, pet pavilion as well as a VIP area for eligible fundraisers. Produced by Run Ottawa, there are a number of races for runners and walkers of all skill levels. If interested in attending, sign up here.

If you are not walking or running and would like to volunteer, contact the volunteer department to sign up today.
VOLUNTEER PROFILE
The Brightening Lives Animal Visits Program (BLAV) is an amazing program we've had since 1986 where volunteers take animals to hospitals, retirement residences and other long-term care facilities to meet and interact with the residents. Some residents don't receive many visitors, so this program has helped to brighten their lives and also brought residents, who share the common bond, together via their love of animals.
Tim Bell and his golden retriever Indy have been with BLAV since 2012, volunteering over 560 hours. We asked Tim why he joined BLAV. "I wanted to give back to the community, and what better way than joining the Brightening Lives program? I get to visit all ages of people, and I get to bring my dog Indy with me also. It's a win, win situation!" He further shares, "I'm on an awesome team, and it makes me feel really good to give back to less fortunate people who may be sick, housebound or having a stressful day. Everybody loves to pet a dog. It 'brightens their lives'." We then asked him why others should join BLAV . "I find it to be extremely rewarding interacting with people of all ages. They're so happy to see the dogs and their handlers when we come for a visit, and when you see that big smile from them, you know we did our job." He went on to share his favourite BLAV moment. "Our group visits adults with disabilities, and there was one individual who was totally afraid of dogs. Over the years of us visiting this facility, this person has overcome his fear of dogs, and actually comes over to pet our dogs. This was a huge step for this individual and makes us all so happy and excited to see how far he has come."
Tim and Indy—thank you for helping to make a positive difference for others in our community!
Do you have an amazing companion animals that loves visiting new places and meeting new friends? We're currently recruiting for BLAV. Please visit our website to learn more.
NEWS FROM THE VOLUNTEER DEPARTMENT
All Volunteers get a 10% Discount!
In the Shirley Kearns Memorial Adoption Centre, we have a small retail boutique where adopters can purchase supplies needed for their new pet.

All OHS volunteers are entitled to a 10% discount in the Buddy & Belle Boutique! Just present your volunteer badge to the retail staff to receive your discount. (Note discount does not apply to food).
Foster Department: Summer Season is here!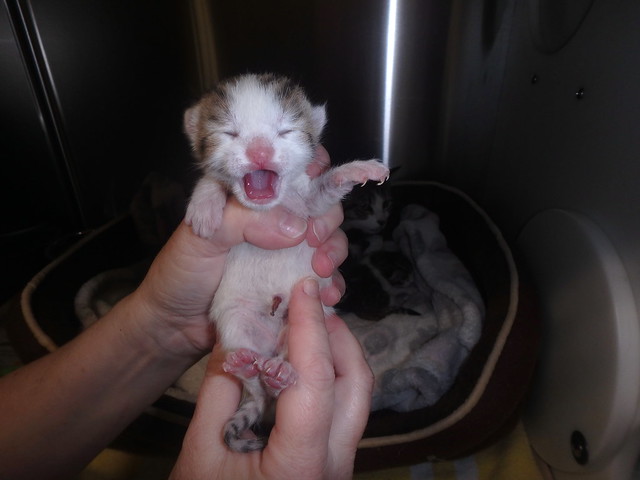 With warm weather finally here, we're in need of more foster homes—especially for cats and kittens! Foster families provide care for animals requiring behavioural or medical support until they're ready for adoption. If you've got the time and love, we've got all of the supplies needed for a successful placement. Please consider joining this lifesaving program today, and help spread our need for homes to others. Sign-up today to help make a difference.
Extended Foster Department summer and fall hours are in effect from June 17-December 12, 2019:
Monday: 7:30 a.m. - 7:30 p.m.
Tuesday: 7:30 a.m. - 7:30 p.m.
Wednesday: 7:30 a.m. - 7:30 p.m.
Thursday: 7:30 a.m. - 4 p.m.
Friday: 7:30 a.m. - 4 p.m.
Saturday: 7:30 a.m. - 3:30 p.m.
Sunday: 11 a.m. - 3 p.m.
We look forward to another busy season!
Event Volunteers—Thank You for Making a Difference!
Thank you for making the following events possible over the last few months: OHS Garden Party, Great Glebe Garage Sale, OHS Senior's Day, and more!
The summer season brings many opportunities for the OHS to raise awareness by participating in festivals, community events and, more. We're actively seeking new event volunteer team members. Do you enjoy meeting new people, getting out in our community, and helping to raise funds for the animals in our care? If "YES," please join our events team today! Please contact Manager: Volunteers to learn more.