A GREAT-DANE-sized newsletter with wonderful things YOU make possible!
If you do not see the full page with images, please click here.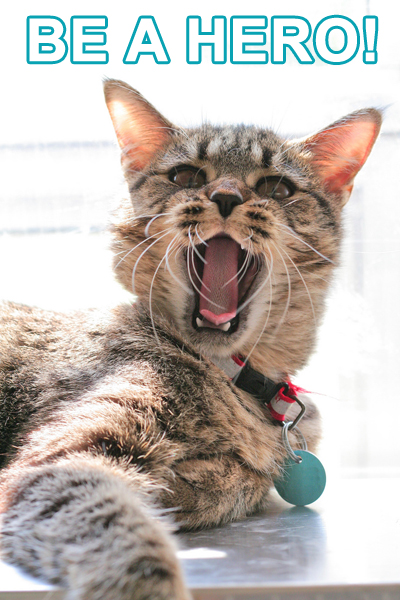 Where Does the Money Come From?
There is a lot of confusion about where the funds come from to support the care of the animals at the OHS, and our many programs to better the lives of today's and tomorrow's animals.
Many think the OHS is supported by government. Sadly, this is not the case. Though the OHS does have a purchase of service contract with the City of Ottawa to provide stray animal sheltering on the city's behalf, this represents only about 14 percent of total OHS revenue.
So where do the funds come from? What is the single source of revenue for animals in need?
Adoption and surrender fees, maybe? Nope. Those total 11 percent and they are declining, as we adopt out more and more animals with special needs at reduced fees.
What about all those camps and birthday parties? Four percent. Sales in the Buddy and Belle Boutique? Only two percent.
Overwhelmingly, the funds to support the animals and the programs of the OHS come from fundraising—a whopping 67 percent. And of this, over 85 percent come from individuals. Not corporations, not foundations, not events like the walk/run or the garden party, but individuals like you who care about animals and want them safe and cared for. And over half of them make their gift through the PAW monthly giving program, which is by far our biggest and most important source of funds to support the animals.
I recently asked what percentage of OHS volunteers are PAW donors. I was surprised and a bit saddened to learn that only 15 percent of volunteers have signed up for PAW. I thought that those closest to the work and the needs would be the first to become monthly donors.
You can change that. Will you donate today? Saving lives takes time and money. Donate by choosing an option below, or call Angie Main at 613-725-3166, extension 299.
Thank you in advance!
Bruce Roney,
President & CEO
UPCOMING EVENTS

Looking For the "Purr-fect" Valentine's Day Activity? Need Some "Puppy Love" In Your Life?




Love is in the air on Saturday, Feb. 9 from 11 a.m. to 1:30 p.m. at the annual My Furry Valentine family event. We welcome our volunteers to share some unconditional love with the animals at the OHS. There will be plenty of family activities you'll adore, including:

Making valentines for the shelter animals;
Cookie decorating;
Valentine's Day themed animal photo booth;
Craft and bake sale;
And a variety of animal-themed crafts and activities.

For more information about this event, please visit our event website, or contact our supervisor: programs by email at programs@ottawahumane.ca or by phone at (613) 725-3166 ext. 298.

Garden Party




Mark your calendars! May 15 is our annual OHS Garden Party, in honour of the late Chef Kurt Waldele. This delectable event unites Ottawa's top food and beverage venues in raising much-needed funds to support the animals in our care.

Attendees will partake in delicious food, unique beverages, exciting auctions, and lots more fun. Details and information about this event will be available in the coming weeks, along with your chance to purchase tickets. This year promises to be a memorable and tasty time!

Get Ready To Wiggle-Wiggle-Waggle!

Join us on Sunday, September 8, 2019 for our biggest event of the year—our annual Wiggle Waggle Walk and Run. If you are not walking or running, please consider volunteering to help support our largest annual fundraiser. Mark the date! More details to come soon—so stay tuned.
VOLUNTEER PROFILE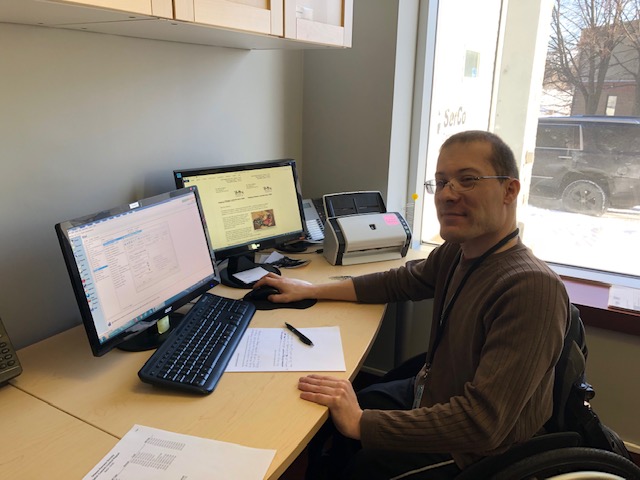 Offsite Office Volunteers—an Often Challenging Role to Fill
Did you know that shortly after moving into our fabulous new building, from our previous location on Champagne Avenue, we started to run out of office space? After much consideration, our development and events teams moved to another office building nearby. Along with the staff, many dedicated office volunteers also went along for the move.
One of our amazing development office volunteers who made this move is Ken Turcotte. Ken joined us in April 2013 and is a highly committed and reliable member of our team. He consistently shows up for his data entry position and plays an important role in helping us to process donations and vet memorial pledges, as well as helping to enter event-related data, and to process funds generated through Outreach programs and events. To date Ken has given more than 1,777(!!!) hours to the animals in our care. We asked Ken why he continues to support our work and generously give his time and here is what he had to say, "I look forward to my volunteer shifts every week at the OHS. Everyone is great to work for and there's never a shortage of things to do! I've always had a passion for animals, and even though I may not be working with animals directly, it's rewarding to know I'm still working for them in some way." Thank you Ken Turcotte for continuing to make a difference—we are so fortunate to have you on our team!
We are almost always recruiting new volunteers to help support our offsite office volunteer team. If you, or someone you know, is experienced in office work and data entry, and is interested in giving 3 hours a week to help us with our offsite administrative needs, please contact the Manager: Volunteers to learn more about our opportunities.
NEWS FROM THE VOLUNTEER DEPARTMENT
PAWS 4 Wellness—No More "Ruff" Days at the Office Thanks To OHS Volunteers!
January 21, popularly known as Blue Monday, is deemed the saddest day of the year. In 2019, OHS volunteers helped turn this into the most PAWSitive day of the year through our PAWS 4 Wellness workplace charitable campaign. On January 21, Brightening Lives Animal Visits volunteers accompanied by their companion animals visited different companies and organizations in our community to bring joy and happiness to workplace participants who raised a minimum of $1,000 to receive an animal visit.
Thank you OHS volunteers for making such a PAWsitive impact in our community, and for helping to raise $13,700 for the animals in our care.
Save The Date! National Volunteer Week 2019
Grab your pens, mark your calendars, and get ready to celebrate all of your hard work and dedication during this year's National Volunteer Week. This year's festivities take place from April 7-13, 2019. We look forward to celebrating all of your achievements over the last year!

Please join us for:
Snacks in the lounge on a daily basis;
Regular giveaways;
Educational workshops—topics soon to be announced;
Our annual appreciation brunch and pin ceremony;
And lots more!
Stay tuned for more information – we cannot wait to show you our appreciation!
Survey Results: Canine Enrichment Program
Thank you to all Canine Enrichment volunteers who submitted feedback through our annual survey. We want to let you know that we've heard you! We have already made changes to our scheduling process, look forward to increasing your training and skills development, as well as incorporating other changes based on your thoughts and recommendations.
We're delighted that 97% of you rated your experience with the canine enrichment program as "very good" or "good" and 97% of you will be continuing with the program this year. If you have additional feedback about your experience as a canine enrichment volunteer, please do not hesitate to contact our CSR: Volunteers.
Survey Results: Foster Program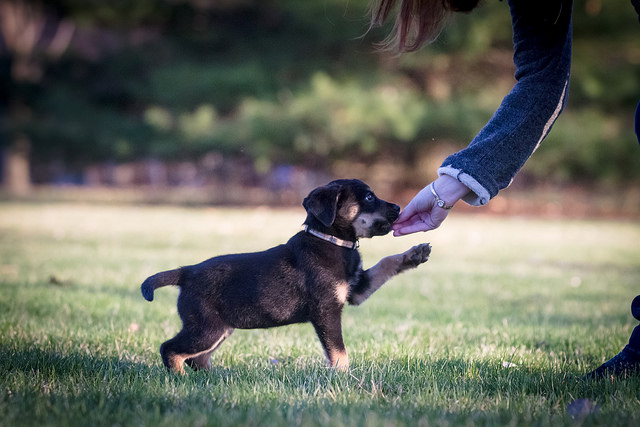 Thank you to the 76 foster volunteers who provided their thoughts and feedback through our annual foster survey! We appreciate you taking the time to share. We are currently evaluating how to improve our current program to make your experience even better. We are looking at ways to improve foster volunteer training to enhance your skills and knowledge to take on more difficult-to-place animals, continuing to enhance our staffing during the busy summer months, as well as how to enhance communication and information exchange to improve processes.
95% of foster volunteers felt the service provided to them by the foster department staff was "good" or "very good," 89% of volunteers rated their volunteer experience in 2018 as "good" or "very good," 92% of respondents stated they felt appreciated for their work and dedication to the program, and 89% indicated they would be continuing with the program. These results are great and ensure continuity of this important program, which continues to save lives.
If you have additional feedback about your experience as a foster volunteer, please do not hesitate to contact our foster team.
Volunteer Veterinarians Continue to Make a Difference for Ottawa's Animals
The animals at the OHS are so fortunate to have so many people looking out for them. One group in particular is our team of volunteer veterinarians. Did you know, we have 17 amazing volunteer veterinarians who give their time and talents to helping the animals in our care? They provide lifesaving surgeries, support our microchip clinics, and so much more!
Next time you are at your local veterinarian's office, encourage them to join our lifesaving volunteer veterinarian team today. For more information, contact the Manager: Volunteers.
EVENTS
Thank You OHS Volunteers for Always Making a Difference!
A GIANT thank you to our amazing volunteer team for always supporting our onsite and offsite events and programs. Today, we want to acknowledge and thank a few teams:
Santa Pet Pics: Thank you OHS Event volunteers for giving your time and talents over 14 days in December to help us host our annual Santa Pet Pics event. Thanks to you, we raised close to $11,000 for the animals in our care!
Holiday Delivery Program: OHS Elves Jack, Saskia, Jeff, Susan, Laura, Helene, Jessica and Kim gave their time on Christmas morning to drop-off adopted animals to their new families. Thanks to your help, 10 animals found their forever homes! This program continues to be a huge success because of you.
Canine Enrichment volunteers: While many of us were at home celebrating the holidays, a dedicated group of canine enrichment volunteers were here at the OHS, training and exercising our dogs. These volunteers came in on Christmas Eve, Christmas Day, Boxing Day, New Year's Eve, New Year's Day, and the busy days in between, to share their love. We, and the dogs, can't thank you enough!
PAW tax receipt team: Office volunteers helped with proofing, folding, stamping and mailing more than 8,500 tax receipts over just a few days. Thank you to this small, but powerful team, for your organization and attention-to-detail—this would not have been achievable without your help.
If you are interested in learning more about any of these opportunities, please contact the Volunteer Department today.