Office Volunteer: Donation Processing
Office Volunteer: Donation Processing
Currently recruiting.
The Ottawa Humane Society's Volunteer Department is looking for volunteers who are interested in supporting our work by doing administration and data entry in our Development office. Volunteers are responsible for donation processing paperwork, opening mail, batching and receipting within the Raiser's Edge database from various sources.
Office Volunteer Requirements:
Volunteers must have strong computer skills and experience with data entry;
Volunteers must have strong communication skills;
Volunteers must have strong organizational skills;
Volunteers must be comfortable taking direction and doing similar activities from week to week;
Volunteers must be able to make a minimum one-year commitment;
Volunteers must be able to commit to a three hour weekly shift;
Volunteers must be able to work with minimal supervision, once trained.
We are looking to fill the following shifts:
Monday 1-4
Tuesday 1-4
Wednesday 1-4
Friday  9-12
Friday 1-4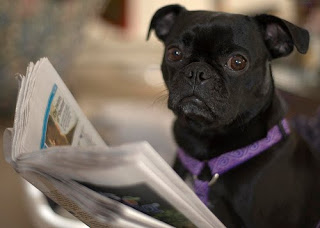 Steps to becoming a Donation Processing Volunteer:
Complete the volunteer application.
Ensure you specify on your application the program and day(s) for which you are interested in volunteering.
Volunteers whose skills and availability match the Office Volunteer requirements will be contacted for an interview.
Following a successful interview, volunteers will be asked to submit a criminal record check and attend a scheduled orientation.
For more information contact our manager: volunteers via email at volunteer@ottawahumane.ca or by telephone at 613-725-3166 ext. 231.
We encourage you to browse our site for other volunteer opportunities at the OHS.