Microchip Clinic Volunteer Program
Interested in volunteering in our Microchip Program?
Not currently recruiting.
Are you interested in helping lost pets get back home more quickly? The OHS hosts microchip clinics on-site (at the OHS) and off-site (in the community), in hopes of microchipping more animals in Ottawa. Microchips help lost pets get back home, so the more animals chipped, the better! We are looking for three new volunteers to assist with the administration of our microchip clinics, and to help clients and their pets as required.
Volunteers are asked to make a  4-hour commitment on Sunday morning (from 8:30 a.m. to 12:30 p.m.), every other month, for a minimum of one year.
Responsibilities include:
Set-up and tear down of microchip clinics;
Greeting clients and providing information;
Helping clients complete paperwork as required;
Selling re-priced retail products;
Processing payments for microchips and/or retail products;
Supporting microchip clinic staff as needed.
Note: Off-site microchip clinics are held twice each year. On-site microchips run once a month throughout the entire year.
 Onsite Microchip Volunteer Requirements:
Volunteers must be comfortable greeting and interacting with clients.
Volunteers must be able to follow instructions.
Volunteers must have excellent customer service skills.
Volunteers must have attention to detail.
Volunteers must basic numeracy skills.
Volunteers must have reliable transportation to and from clinics (at the OHS or in the community).
Volunteers must be able to work safely around all species of animals.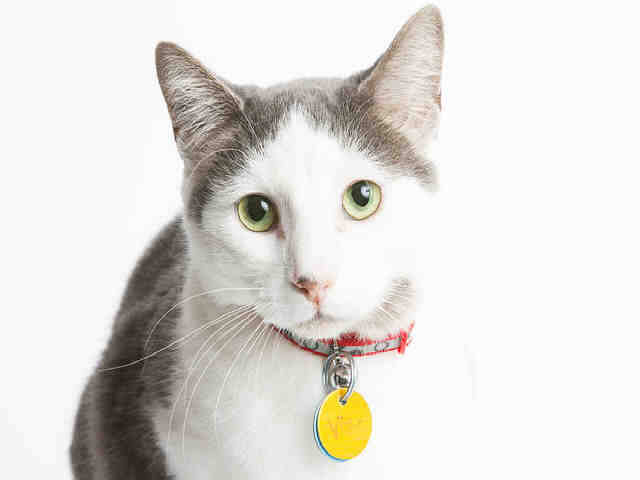 We are not currently recruiting for this program.
Complete the OHS Volunteer Application
Return completed applications to the manager: volunteers via email at volunteer@ottawahumane.ca or by fax at 613-725-5674. Ensure you specify on your application the program and day(s) for which you are interested in volunteering.
Volunteers whose skills and availability match the microchip volunteering requirements will be contacted for an interview.
Following a successful interview, volunteers will be asked to submit a criminal record check and attend a scheduled orientation.
For more information contact our manager: volunteers via email at volunteer@ottawahumane.ca or by telephone at 613-725-3166 ext. 231.
We encourage you to browse our site for other volunteer opportunities at the OHS.Thank you for your interest in our Microchip Volunteer Program!