Attendant: Adoption Reception
Why work with the Ottawa Humane Society
Ready for the next exciting step in your career?
At the OHS, you will enjoy extensive opportunities for professional development, a supportive, collaborative team, mentorship, flexibility and competitive compensation.
And best of all you will go home each day knowing you are helping those who can't help themselves.
The wage for attendant: adoption reception ranges between $19.89 – $22.42 per hour.
Pat Time: This position is permanent part time with 35.5 hours biweekly.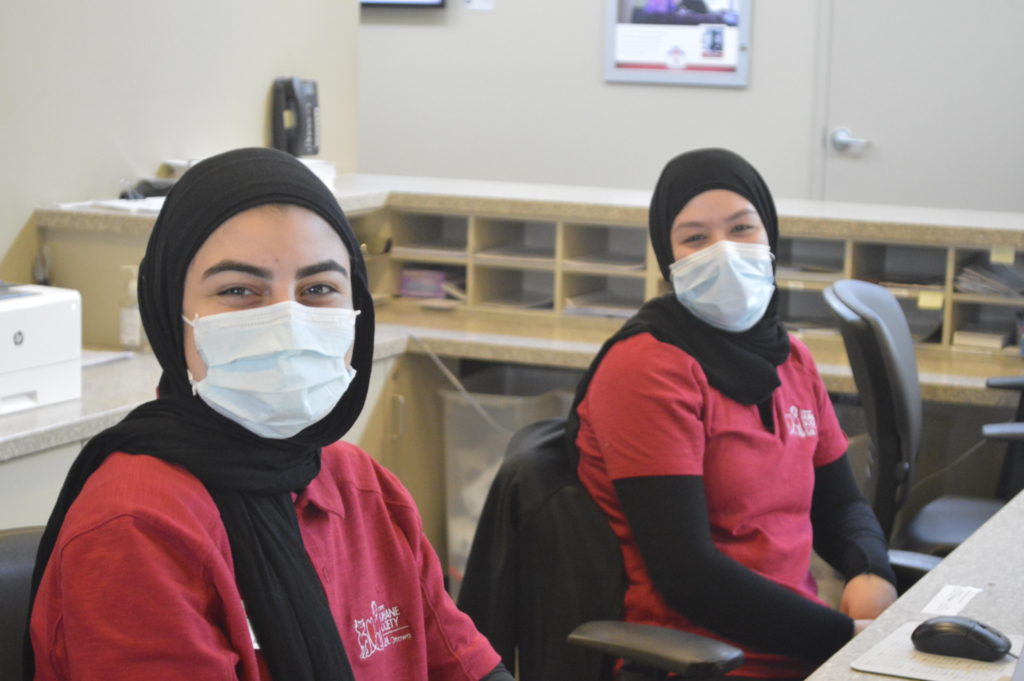 Who is the attendant: adoption reception?
The attendant is someone who enjoys working directly with the community and gets a thrill from finding an animal their perfect forever home.
The attendant is someone who thrives on helping others, whether that's helping a family find the perfect pet, helping new adopters navigate the first few weeks with their new pets, or helping their team stay organized.
The attendant is someone who likes learning new things almost as much as they like sharing what they've learned with others.
View the full job description.
Like what you see? We want you!
If this position interests you and you imagine the OHS being the next step in your career, please email your resume and cover letter to the attention of the manager: human resources, careers@ottawahumane.ca.
We know there is so much more to a person than a degree or years spent in an industry. Here are some things we'd love to hear about you. Tell us about your:
Education and how you will apply it in this role;
Customer service experience and how you keep your work day organized;
Experience working with others (co-workers and the public); and,
Experience with Microsoft Word, Excel and Outlook or Chameleon.
At the OHS we're big on safety. Safety for our staff, volunteers, clients and animals. To keep everyone safe, we require all staff to be fully vaccinated against COVID-19 with exceptions for medical exemptions and accommodation under human rights legislation.
We are an equal opportunity employer and offer accommodation for applicants with disabilities. Please let us know if you require accommodation at any point during your application.