Ottawa Humane Society at Your Door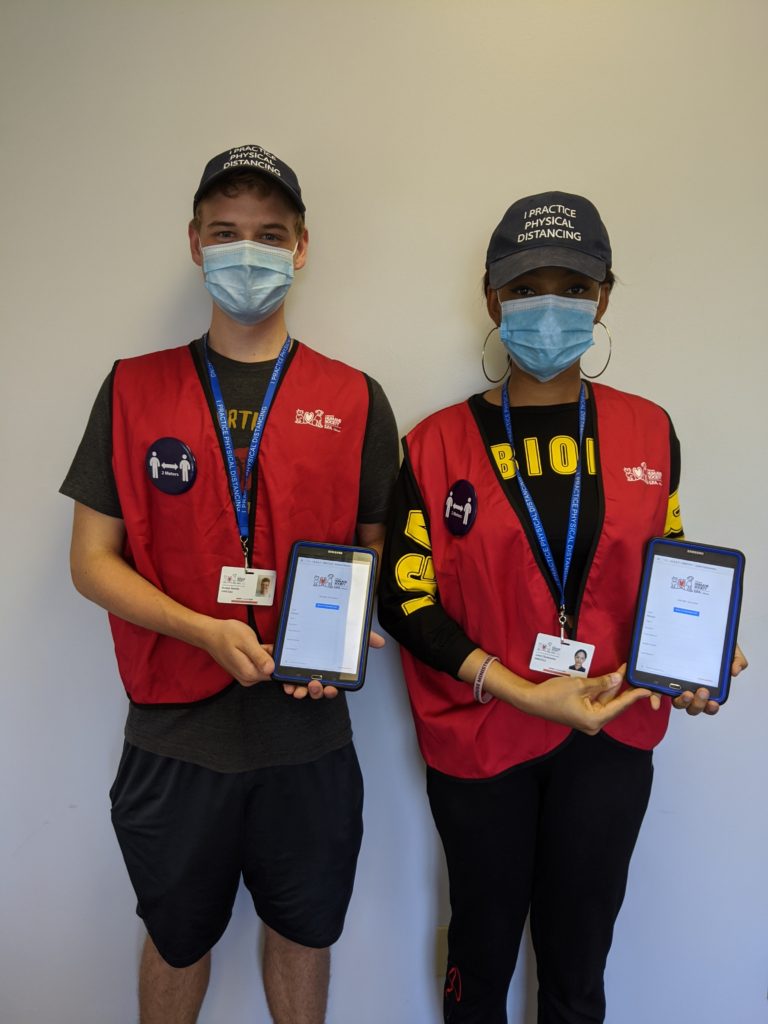 About the Program
As of April 11, 2022, the Ottawa Humane Society has restarted fundraising door-to-door in Ottawa's neighbourhoods. We are out in the community because Ottawa's animals need you to provide the second chance they deserve.
You can support the animals through monthly giving right at your door by becoming a PAW hero. In the long term, monthly giving is the most affordable for you, and efficient for us. That is, in the end, more funds for the animals, their care and their future.
Please be assured we are following or exceeding all local public health guidelines for this campaign. If you have any questions about our fundraising, contact us at 613-725-3166 ext. 254.

How do I Identify an Ottawa Humane Society Fundraiser?
Our fundraisers will be easily identifiable with:
An identification badge that states the fundraiser's name as well as their identification number; NOTE: If the fundraiser is in training, their badge may state "Trainee" in place of their name;
A red OHS vest branded with the Ottawa Humane Society logo; and,
A physical distancing cap and/or button as a reminder to stay safe.
Our fundraisers will lead donors through the following giving process:
They will use electronic tablets, not paper forms, to ensure your personal information is kept safe and secure;
A verification agent from the confirmation centre will call you on the spot, on your phone, to confirm your personal information and collect your payment information;
They will NEVER ask for or accept cash donations;
They should be able to answer questions about the Ottawa Humane Society and our programs if you ask them to; and,
In 24 to 48 hours following your sign up, you will receive a welcome call to verify your information and intent to donate.
The confirmation centre will have one of the below phone numbers:
613-454-0124
613-518-0296
866-513-2058
877-278-2305

COVID-19 Safe Practices
Safety is our number one cultural value at the Ottawa Humane Society and we are committed to ensuring our community and fundraisers are protected. Our fundraisers have been trained in the best door-to-door fundraising practices in the wake of COVID-19 and are required to take all of the following precautions:
Maintain physical distancing;
Wear personal protection equipment;
Use contactless verification via telephone calls;
Sanitize hands, tablets and phones before/after every interaction;
Complete regular health screening before work every day; and,
Stay home and isolate if unwell.
If you have any other questions about our fundraising, contact us at 613-725-3166 ext. 254.
Additionally, if you've met one of our fundraisers at the door and are interested in becoming a PAW monthly donor, you can sign up here.