November 4, 2021
A Commitment to be Truly Humane
To put our decision-making into focus here at the OHS, I often point out that the OHS is not the cat and dog society. We are the humane society. In my mind, this means that our goals are much broader than caring for cats, dogs and small critters. Admittedly the majority of our expertise and resources are devoted to pet animals, but our goals extend to all species and beyond.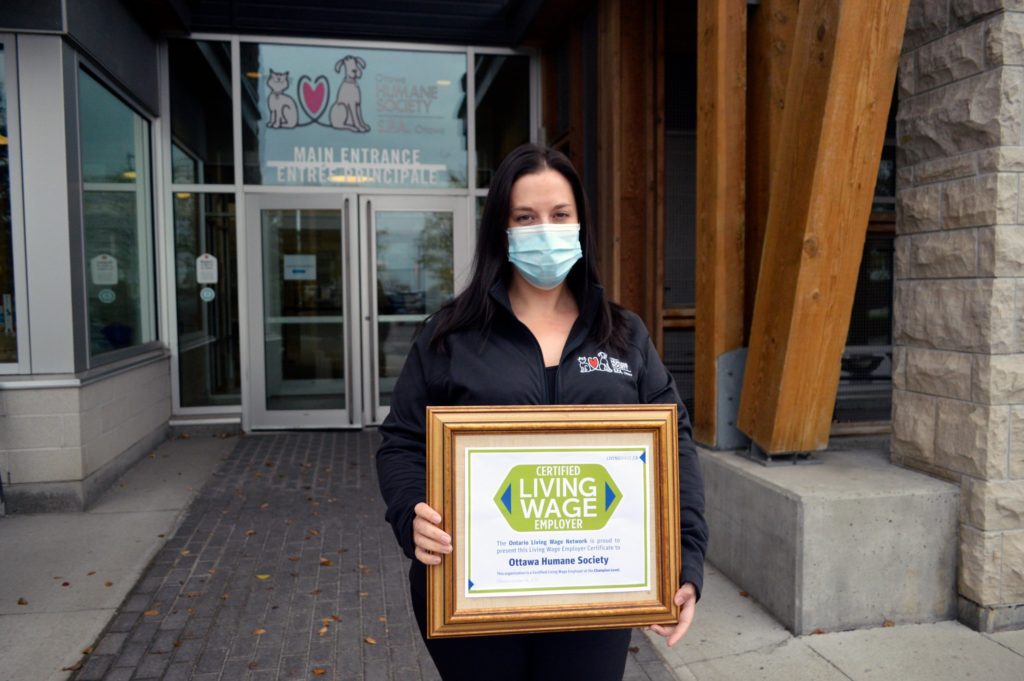 I believe we have an opportunity, even a calling, to help create a more compassionate community. In part, we fulfil this through our programs for children and youth. Pre-pandemic, our programs reached over 16,000 young people every year, instilling empathy, responsibility and compassion in future citizens and future pet owners.
I believe our compassion also needs to extend to our own staff. That's why the OHS recently officially became a living wage employer at the champion level. This means we have committed to paying all employees the living wage for Ottawa and to make efforts to ensure our suppliers do the same.
We cannot be humane to animals and subject those who care for them to the inhumanity of poverty.
Bruce Roney
President & CEO