Pet First Aid
Do you feel prepared for a pet emergency?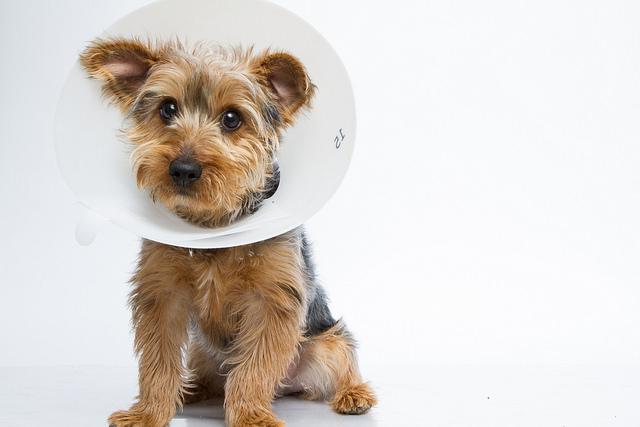 First aid is an important part of taking care of the ones you love. Your animal companion is more than just a pet – they are a member of your family! With that in mind, do you know how to recognize a potentially serious condition in your pet? Would you know how to help if they are injured?
Be the best pet owner you can be by attending Pet First Aid – Level 1 and 2 at the OHS!
All OHS Pet First Aid courses are taught by a registered veterinary technician. Topics covered in each course include:
Level 1
Level 2

Preventative health care
Household toxins
Common injuries and illnesses
Other incidents (skunk sprays, cold water safety tips, etc.)
Reading body language
Emergency situations
Dealing with injured and orphaned wildlife

Emergency situations (refresher from Level 1)
Choking*
Embedded objects*
Bleeding*
Bandaging*
Burns
Other serious injuries (internal abdominal, spinal, bone/joint injuries)
*These topics will include hands-on practical demonstrations using life-sized stuffed dogs.
Please note that:
Level 1 certification must be acquired before taking Level 2.
The OHS does not offer practical CPR in our Pet First Aid courses.
OHS Pet First Aid courses are suitable for adult participants.
For youth participants interested in pet care and related topics, please visit our Youth Programs page and check out our new OHS Youth Pet Sitting Course!
Cost: $60 for each level (Combined courses are $120)
**A 25% discount is available for all OHS adopters who register for OHS Pet First Aid courses. Use promo code included in your Adoption Package at time of online registration.**
Upcoming Courses:
Pet First Aid – LEVEL 2
Monday, November 27, from 6 to 8 p.m. (in-person at the OHS) Register Now
To be placed on an interest list for future Pet First Aid classes, select the "Interest List" button below to register. Select the calendar date (December 31, 2023) and time (11:59 pm) and select "Book Now". You will remain on the mailing list until December 31, 2023, or until you cancel. Registration to the Interest List is free of charge.
Pet First Aid Refund Policy: Refund requests received 48 hours in advance of a scheduled program are eligible for a refund (a $25 administration fee is non-refundable). Refund requests received within 48 hours of the scheduled program are not eligible for a refund.
For more information, email education@ottawahumane.ca or call (613) 725-3166, ext. 204.