Canine Enrichment: Holding Volunteer
Canine Enrichment Volunteer
Currently recruiting.
Volunteers at the Ottawa Humane Society can give abused and neglected animals the best possible chance for a happy new life with the love and care they deserve. The OHS Volunteer department is seeking reliable, patient, and knowledgeable people with experience handling large, energetic canines to walk dogs, offer basic enrichment, encourage basic obedience ("sit", "down", and loose-leash walking), and follow behaviour modification plan instructions for dogs in the shelter.
These dogs can be more challenging to handle, as many of these dogs may be new to the shelter (and therefore more stressed) and will have had less time with Canine Intervention and/or Enrichment Volunteers to practice good behaviours.
Canine Enrichment Volunteer Requirements:
Volunteers must be over 18 years of age.
Volunteers must be able to handle large dogs and lift 40 pounds.
Volunteers must be able to work alone with minimum supervision once trained
Volunteers must be familiar with large breed dogs.
Volunteers must have experience with handling high-energy dogs, who may be challenging to work with.
Volunteers must commit to a weekly shift of three hours per week for a minimum of one year.
We are looking to fill the following shifts:
Monday

7:30-10:30 a.m.
4:30-7:30 p.m.

 Tuesday

7:30-10:30 a.m.
4:30-7:30 p.m.

Wednesday

7:30-10:30 a.m.
4:30-7:30 p.m.

Thursday

7:30-10:30 a.m.
1-4 p.m.
4:30-7:30 p.m.

Friday

7:30-10:30 a.m.
1-4 p.m.
4:30-7:30 p.m.

Sunday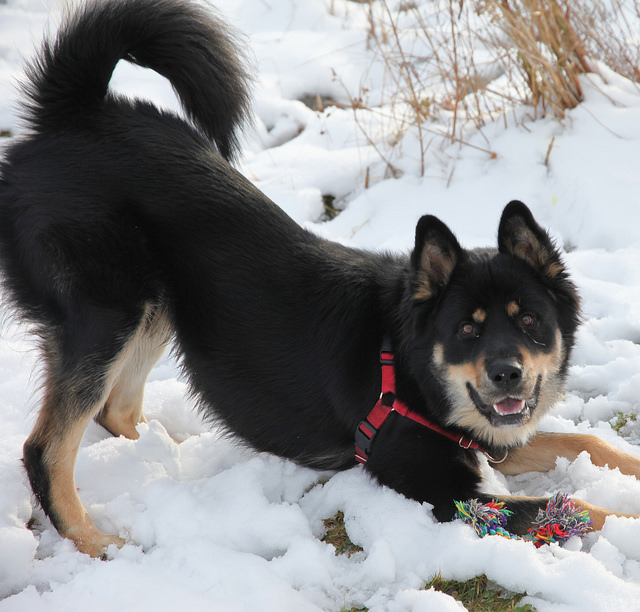 Steps to becoming a Canine Enrichment Volunteer
Complete the volunteer application.
Volunteers whose skills and availability match the Canine Enrichment, requirements will be contacted for a phone screen and in-person interview.
Following a successful interview, volunteers will be asked to submit a Criminal Record Check and attend scheduled orientations.
For more information, please contact our coordinator: volunteers via email at volunteering@ottawahumane.ca or via telephone at 613-725-3166 ext. 264.
Thank you for your interest in our Canine Enrichment Volunteer Program!